{"autoPlay":true,"speed":4,"aspectRatio":"21:9","maxHeight":"550px","minHeight":"","controls":{"arrows":true,"dots":true},"backgroundType":"none","backgroundTagLineEnabled":false,"slides":[{"type":"buttons","mediaType":"image","image":"https:\/\/www.americanadventure.com\/wp-content\/uploads\/2016\/04\/Atv-2.jpg","buttons":[{"text":"BOOK NOW","link":"https:\/\/fareharbor.com\/embeds\/book\/americanadventure\/items\/66002\/calendar\/","blue":true},{"text":"RAFT + ATV PACKAGES","link":"\/adventures\/rafting-atv-package\/","blue":false}]},{"type":"buttons","mediaType":"image","image":"https:\/\/www.americanadventure.com\/wp-content\/uploads\/2016\/04\/Atv-3.jpg","buttons":[{"text":"BOOK NOW","link":"https:\/\/fareharbor.com\/embeds\/book\/americanadventure\/items\/66002\/calendar\/","blue":true},{"text":"RAFT + ATV PACKAGES","link":"\/adventures\/rafting-atv-package\/","blue":false}]},{"type":"buttons","mediaType":"image","image":"https:\/\/www.americanadventure.com\/wp-content\/uploads\/2016\/04\/Atv-1.jpg","buttons":[{"text":"BOOK NOW","link":"https:\/\/fareharbor.com\/embeds\/book\/americanadventure\/items\/66002\/calendar\/","blue":true},{"text":"RAFT + ATV PACKAGES","link":"\/adventures\/rafting-atv-package\/","blue":false}]}]}
ATV Tours Colorado
Colorado ATV tours are one of the most popular and exciting ways to take in our state's incredible panoramic views! Offering a wide variety of trails ranging from flat and breezy to narrow, rocky, and technical, the Arkansas River Valley is THE place to 'ride the Rockies'! These breathtaking journeys allow a great way to experience travel through extraordinary conditions, such as steep mountain trails and rocky country paths, without breaking a sweat.  
Custom tours with varying terrain from beginner to expert.
Variety of available ATVs for rent: single rider, side by side, 4 passenger & more.
Amazing views, helmets, goggles, and instructor included!
ATV adventure tours are great for families with children ages 6 and up as well as experienced riders looking for challenging terrain!
Play Dirty ATV - Texas Creek, CO
ATV 1/2 Day Tour
$105 Operator Ages 16+ / $50 Passenger Ages 6+
Departs: 10:30 am & 1:00 pm
Duration: Allow up to 3 hours
After departing Texas Creek Junction, the mountain trails lead us up over 3000 ft. above the valley, where the views are absolutely awesome. There are many paths and trails to choose from and each is very unique. Your personal interest and riding ability will determine which adventure is awaiting you.
*This trip departs from the Play Dirty ATV Office in Texas Creek, Colorado just west of Cañon City and the minimum age is 6 years old.
Recommended Add-Ons or Packages
Our ½ day ATV off road adventure tours are made all the cooler when paired with a family-friendly Bighorn Sheep Canyon Rafting Adventure OR a challenging Royal Gorge Rafting Adventure. For our beginner to intermediate riders, start your day with some of Colorado's best Class II/III rapids with gorgeous canyon views and fun whitewater. Or for our intermediate to advanced riders, try your paddle at the demanding Class III/IV rapids of The Royal Gorge. After your rafting trip, enjoy lunch prepared by your guide at our private riverside pavilion, and then head down to Texas Creek for an afternoon of exploring remote Colorado trails by ATV.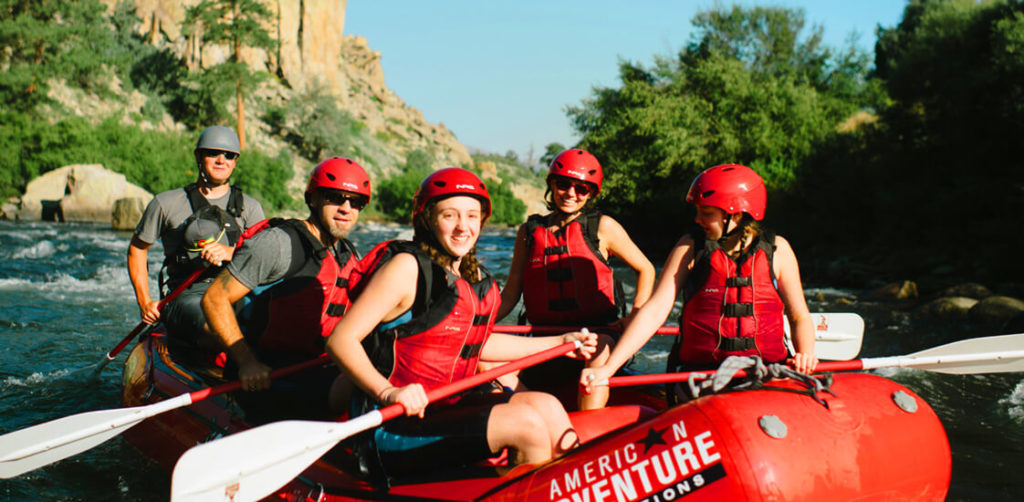 Preparing for the Trip
All tours are guided by qualified, ATV Safety Institute Certified guides, with all gear provided for your safety and enjoyment. We feature Yamaha 350cc with automatic transmissions & Yamaha Rhino Side x Side with automatic transmission.
What to Wear and Bring
Long Pants (shorts are not acceptable)

Closed Toe Shoes

Water Bottle
What's included:
Helmet

Goggles

Riding Instruction/Training Course