Back to Blog & News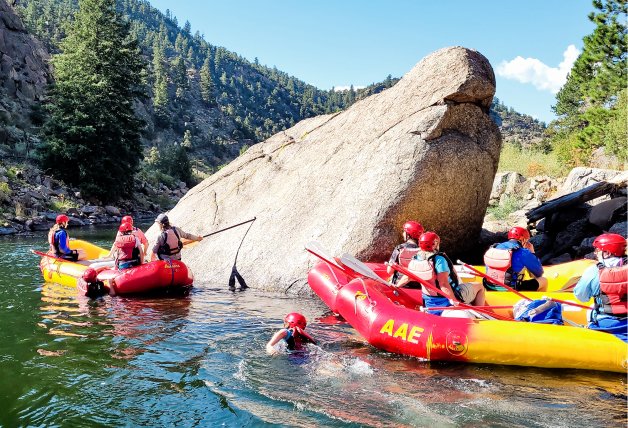 Class IV + V Rapids on the Arkansas River
American Adventure Expeditions

February 6, 2015

Blog
Did you know the Arkansas River actually starts in Colorado? It begins just north of Buena Vista and Leadville, near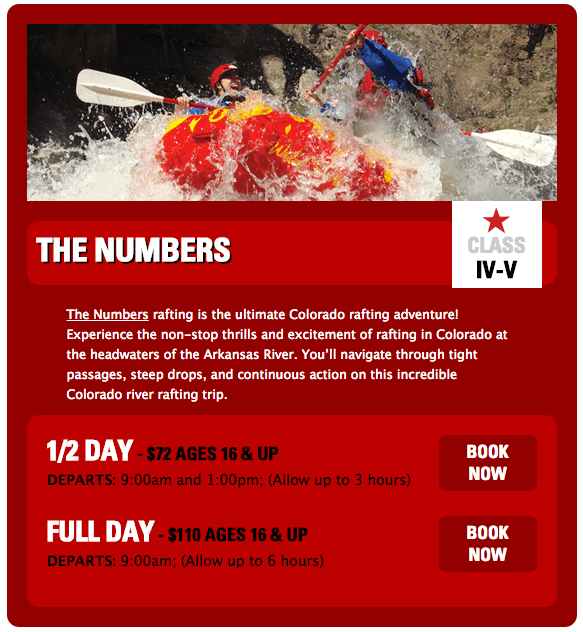 Fremont Pass, and plunges over 5,000 feet in its first 125 miles. This is where you will find the best whitewater rafting in Colorado and the two pristine, on-water American Adventure Expedition locations. Some of the highest-class rapids in the continental United States are located in this area, including The Numbers, Pine Creek, and the Royal Gorge.
The steep gradient of the Pine Creek section of the Arkansas River creates some of the most challenging rapids in Colorado; this is the first major rapid area on the Arkansas River. A challenging, athletic class V section for experienced rafters and kayakers only. Just downstream from Pine Creek is The Numbers section located near the town of Buena Vista, where one of our awesome locations lies on the banks of the Arkansas River. The Numbers is one of the most continuous rafting trips near Denver Colorado. If you are of an adventurous spirit and in good physical condition, we will happily guide you through this amazing section of river.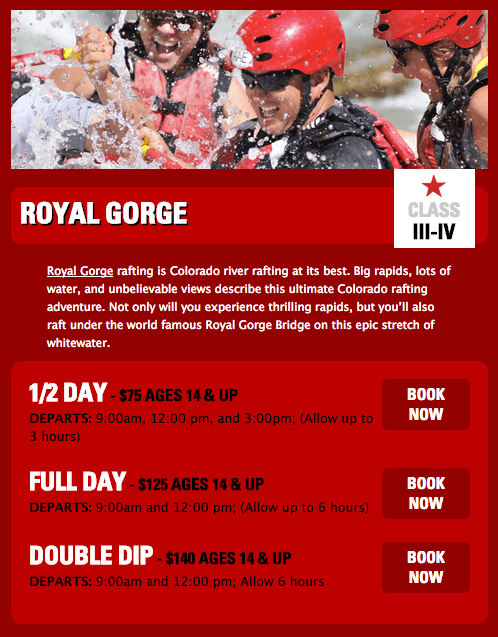 The Royal Gorge is just outside of Cañon City, and has major tourist attractions, like the Royal Gorge Bridge and Park, not to mention world-class rafting! With us, you'll travel more than 1,000 feet below the highest suspension bridge in North America and experience big rapids, grand geology and epic engineering on one of the best whitewater rafting trips in the world.
 A little adventure goes a long way, a lot of whitewater goes even further! Book a guided rafting adventure on these or any of the other awe inspiring rafting sections of the Arkansas River with us.
From family-floats to Class V river trips, we have the guides you want in your boat.
Share:
Next Post