{"autoPlay":true,"speed":8,"aspectRatio":"21:9","maxHeight":"550px","minHeight":"","controls":{"arrows":true,"dots":true},"backgroundType":"none","backgroundTagLineEnabled":false,"slides":[{"type":"buttons","mediaType":"image","image":"https:\/\/www.americanadventure.com\/wp-content\/uploads\/2016\/04\/Mountain_biking.jpg","buttons":[{"text":"BOOK NOW","link":"https:\/\/fareharbor.com\/embeds\/book\/americanadventure\/items\/66005\/calendar\/","blue":true},{"text":"RAFT + BIKE PACKAGES","link":"\/adventures\/rafting-mountain-biking-package\/","blue":false}]}]}
Moutain Bike Tours Colorado
Our guided mountain bike tour takes you through beautiful back-country locations near the fun mountain towns of Buena Vista and Salida.  With our skilled and fun guides, we offer trips for every type of cyclist – young or old, fast or slow, beginner or expert. Our menu of great rides include high altitude single-track, mellow country roads, cruiser rides, jeep road loops, and customized rides for adventurous groups and fun-seeking families.  Anyone from families with young children to those without a lot of mountain biking experience will enjoy one of our milder trips that get riders 'into the wild' without getting in over their heads! 
Bike, helmet, and water bottle included on all trips.
From town cruises to hard core single track and everything in between!
Expertly guided and selected to fit your needs and desires.
Experienced mountain bikers will be challenged by rugged single-track trails that will have your legs begging for mercy. All of our mountain bike tours include breathtaking panoramic views and plenty of outdoor fun!  A mountain biking adventure is great for anyone looking to get into the mountains and enjoy one of the 300+ days of sunshine!
Fun For All (Trip Dependent)
Absolute Bikes - Salida, CO
Mountain Biking 1/2 Day
Departs: 8:30 am & 1:30 pm
Duration: Allow up to 3 hours
Once you've been properly fitted to your bike our first class guides will take you on your way.  Whether it's just a cruise around town sharing the historical highlights, a family fun ride following the mighty Arkansas River, or if an epic single track adventure is what you're signed up for we'll make sure you get exactly what you're looking for, and more!
*This trip departs from Absolute Bikes in Salida, Colorado and the minimum age is 6 years old.
What To Expect
This is a beautiful area – expect to see pristine river valleys bookmarked by high peaks, including the most summits over 14,000 feet of any county in the continental United States as you embark on your Colorado mountain bike tour. It is the perfect playground for mountain bikers and road cyclists alike.  In addition to a custom fitted bike and helmet you'll be getting the expert knowledge of a local guide, who not only knows the area trails very well, but also is well versed in local folklore and natural history.  All of our guides are trained in first aid, CPR, emergency procedures and carry emergency communication equipment at all times.  We provide all of our clients with mountain biking trips that are not only as safe as possible, but fun and educational along the way.  Plus, it's more fun to ride with a local guide.
Recommended Add-Ons Or Packages
Because of Salida's central location in the Arkansas River Valley you can combine an afternoon ½ Day Mountain Bike Adventure with any of our morning ½ Day Rafting Adventures.  Our Raft + Mountain Bike Adventure Package is a great way to spend the day exploring all that this amazing river valley has to offer!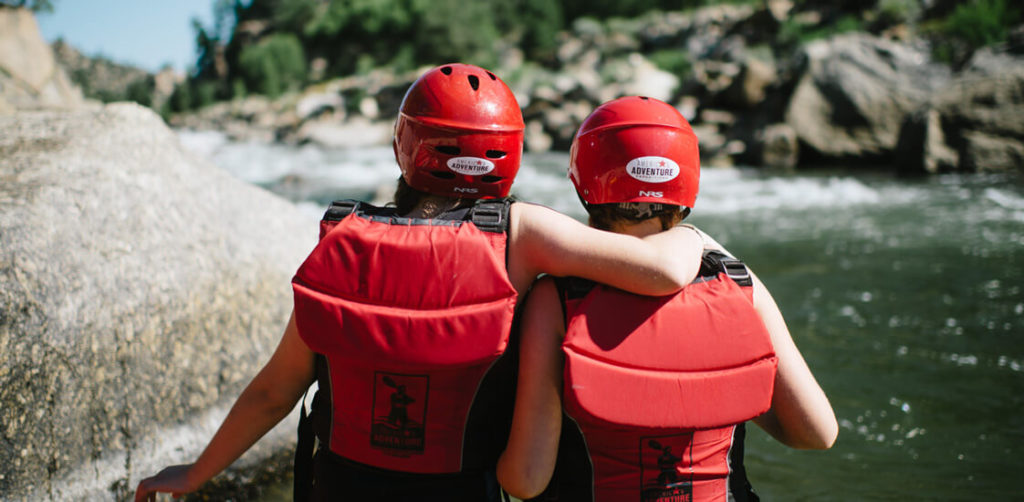 What To Wear & Bring
The key to enjoying any of our Mountain Biking Adventures to the fullest is being properly prepared and dressed.  Here's a list of things that we recommend to wear and bring:
Long shorts or pants

Hat

Sunglasses

Sunscreen

Tennis shoes (sandals, flip flops, or river shoes are not appropriate)

Money for items such as: