Whitewater &
The Wild West!
Enjoy a morning of white water and an afternoon of the Wild West on one of our most popular Colorado Adventure Packages! Our Raft & Horseback Packages allow you to paddle down some of the best rapids in the state and then saddle up for an adventure in the high country.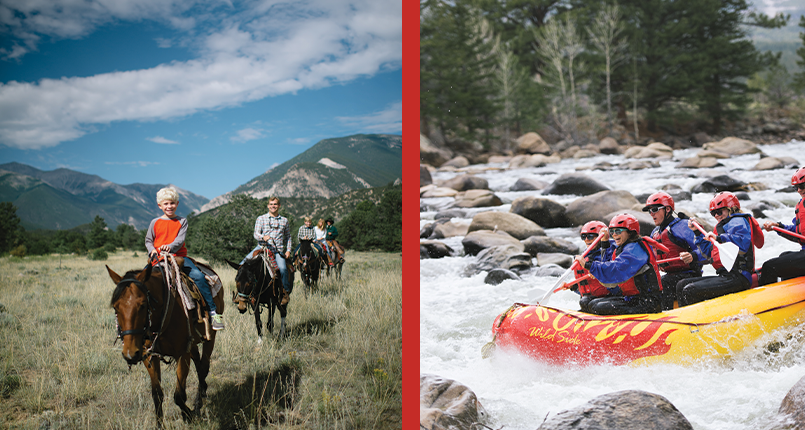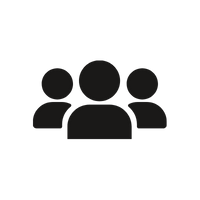 7+ Age

Allow 8 Hours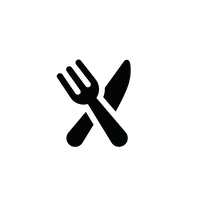 Lunch Included

$204.95 Per/Person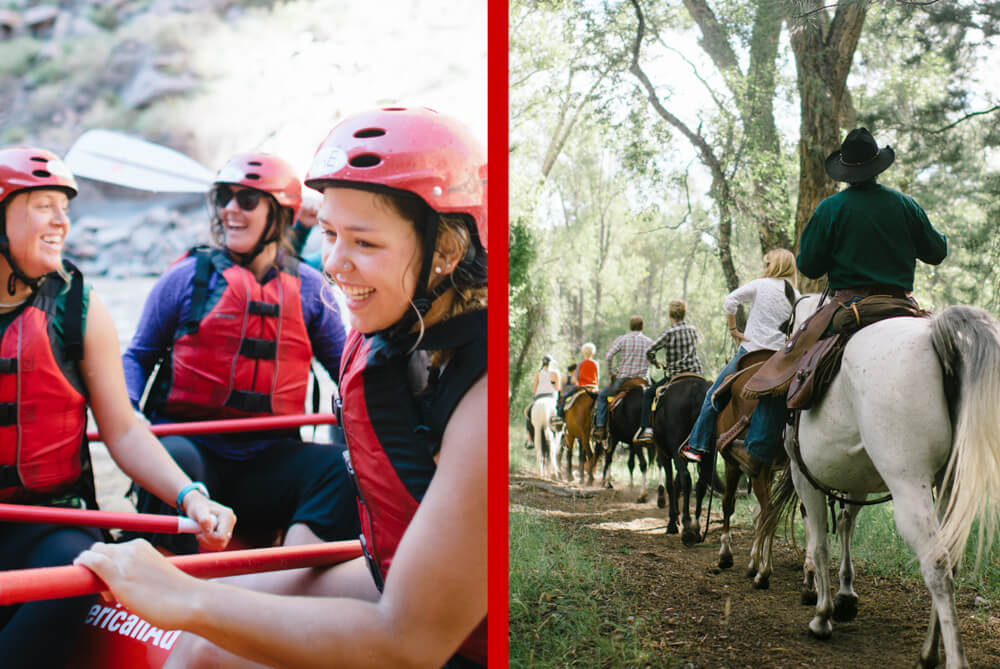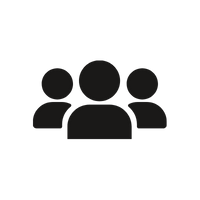 15+ Age

Allow 8 Hours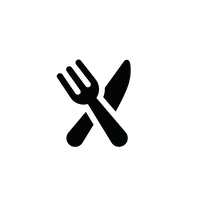 Lunch Included

$214.95 Per/Person
Stress Free Booking Guarantee
Full refund for cancellations made 72 hours before trip. No cancellation fees, no trip insurance required, no questions asked.
With over 3 000 5-star reviews on TripAdvisor, and a 5-star Googie ranking, your next great adventure starts here.
Wetsuits, splash jackets, and river shoes included free of charge. So no matter the weather we've got you covered.
EXPLORE ALL ADVENTURES
Find an adventure that's right for you by searching our catalog.