Back to Blog & News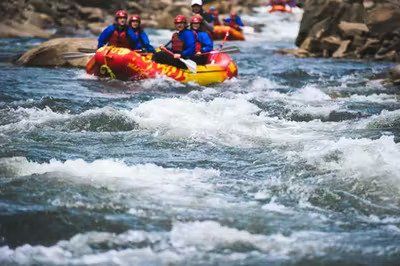 Arkansas River Water Levels in 2018: Our Predictions
American Adventure Expeditions

May 21, 2018

Arkansas River
The weather this past week was fabulous for spending time outside on the river. We've been surfing some sweet play holes and riding the rock features on the Arkansas River just outside town. We're getting super stoked about rafting season this year!
We've also been geeking out on snowpack data and water level graphs for five or six different snow tell sites. We're psyched to see that in spite of lower than average snowfall this winter in some areas of Colorado, we're still lined up for a juicy rafting season here in the Upper Arkansas River Valley.
Based on the data, we predict an average year for water levels, thanks to a few late spring snowstorms. While media outlets have been reporting that we are at 65% of our normal snowpack, we estimate that that number will bump up as spring progresses. The snow accumulations on Fremont Pass and in Brumley and Twin Lakes are at 85-90% of average, which translates into some awesome raftable water when it gets warm.
One thing's for certain – there are a lot of players in the state of Colorado involved in water movement on the Arkansas River. People that store water in reservoirs, farmers in Eastern Colorado and Western Kansas, and others all have an eye on water level data. We collaborate with them to move water from upper areas on the Ark to lower areas so we too can use it as raft guides. It's looking like we'll have guaranteed flows in the Upper Ark Valley through mid-August this year, making for a nice, long white water rafting season.
The river this year looks like it'll be great for everyone – there'll be an early season runoff in late May or early June for high water users and adrenaline junkies. After that, the flows will mellow out a little bit and will be perfect for family rafting when warmer weather hits in July.
We've got all the water flow data you need on our Water Level page. It's tied into the USGS monitoring sites, and we've included some easy-to-digest graphics and an explanation of the data. Check out this page before your trip to get an idea of how the water will be looking for your rafting adventure.
2018 is going to be another solid year for paddling! We're stoked to see you on the river – book your American Adventure rafting trip today.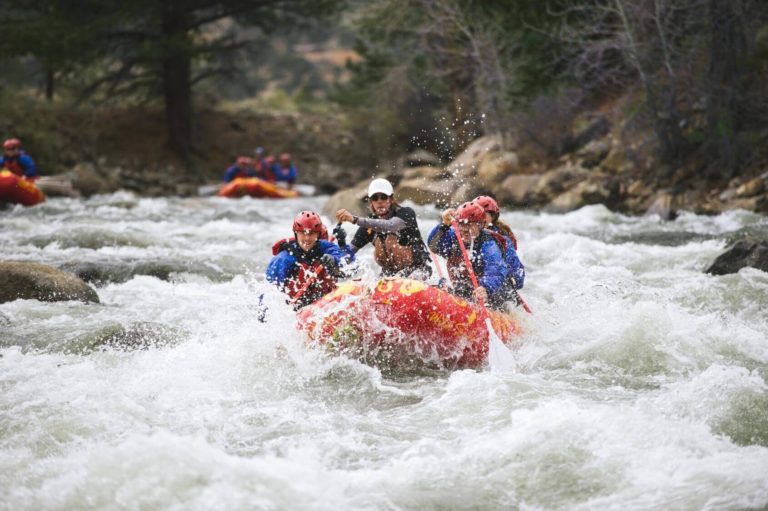 Share:
Next Post