Back to Blog & News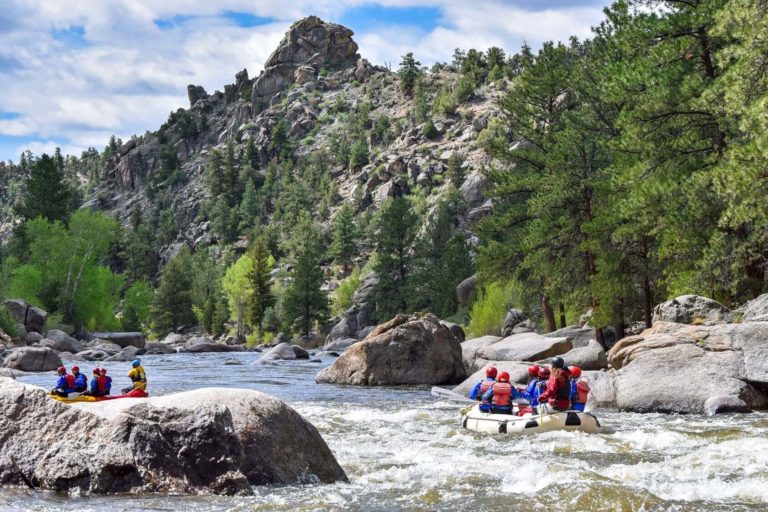 Colorado Rafting Rapid Ratings
Want to go on a Colorado white water rafting trip but aren't sure which river run suits you?  Learn a little more about rapid ratings:
Rapids are rated on a scale from Class I through Class VI.
Class I: No substantial obstacles / waves.
Class II: Entails regular waves, clear passages and relatively wide channels.
Class III: Be aware of irregular wave patterns / narrow channels. Maneuvering may be required in order to avoid obstacles.
Class IV: Intense, yet more predictable rapids requiring precise maneuvering. Entails some unavoidable waves and tight passages.
Class V: Extensive and / or violent rapids involving large drops, unavoidable waves, and narrow channels. Precise maneuvering required.
Class VI: Virtually non-navigable, or navigable only at favorable river water levels.
Still want more information to help you decide upon which trip is best for you? No problem- all of our Colorado rafting trips are rated from Beginner to Intermediate to Advanced and include some specific information on what to expect on each run. We want you to have the best  Arkansas River rafting experience, so let us help you find the best rafting run for your needs.
Share:
Next Post