Back to Blog & News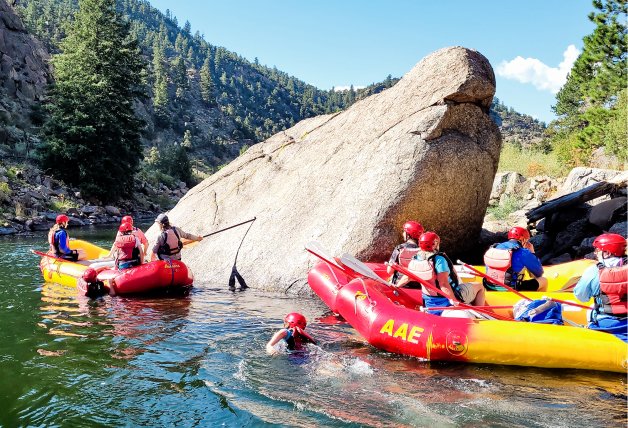 Helmets In The Water? PFDs On Land? Yes and Yes!
American Adventure Expeditions

March 17, 2015

Blog
Whitewater rafting is an exciting adventure sport and the wild rivers of Colorado are coveted world-wide. Like so many adventure sports and outdoor activities, rafting comes with innate risks. To mitigate those risks, we:
highly train our guides to address any and all emergencies
give comprehensive safety orientations to our guests before and during rafting
require all guides and guests to wear well-fitting personal flotation devices and helmets
encourage and assist you in selecting the rafting adventure best suited to you and your crew
A personal flotation device (abbreviated as PFD; also referred to as a life jacket, life preserver, Mae West, life vest, life saver, cork jacket, buoyancy aid or flotation suit) is piece of equipment designed to assist a wearer, who may be either conscious or unconscious, to keep afloat. PFDs are available in different sizes to accommodate variances in body weight and size and our guides will help select the best fit for you.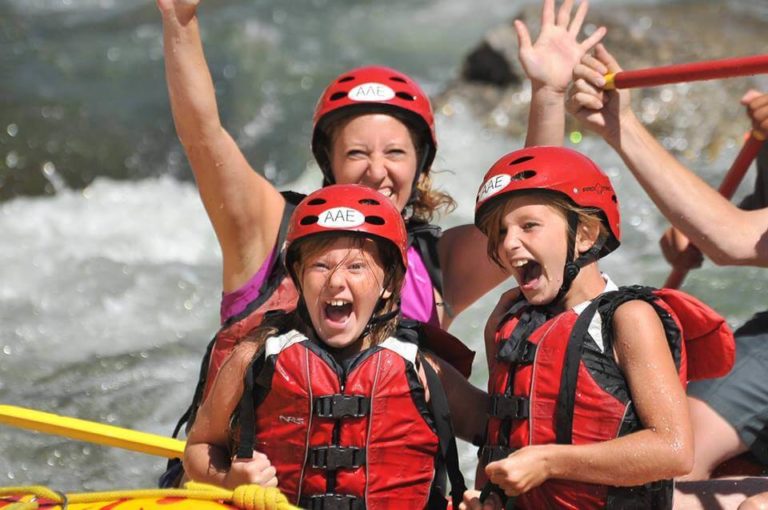 Helmets are another required accessory on river trips with AAE. They will, should you find yourself in the river and not the raft, keep your head safe from the rocks that make the rapids. They are fitted to your head, specifically, and should be worn on and off the river.
We are here to guide you down river and beyond and AAE's safety policies are in place to ensure everyone has great fun, so much so that you don't even think twice about it.
We are glad to guide you on the greatest adventure of your life… or at least your vacation. Allow us to help you pursue your passion for adventure by outfitting you with top-of-the-line gear at American Adventure Expeditions.
Share:
Next Post