Back to Blog & News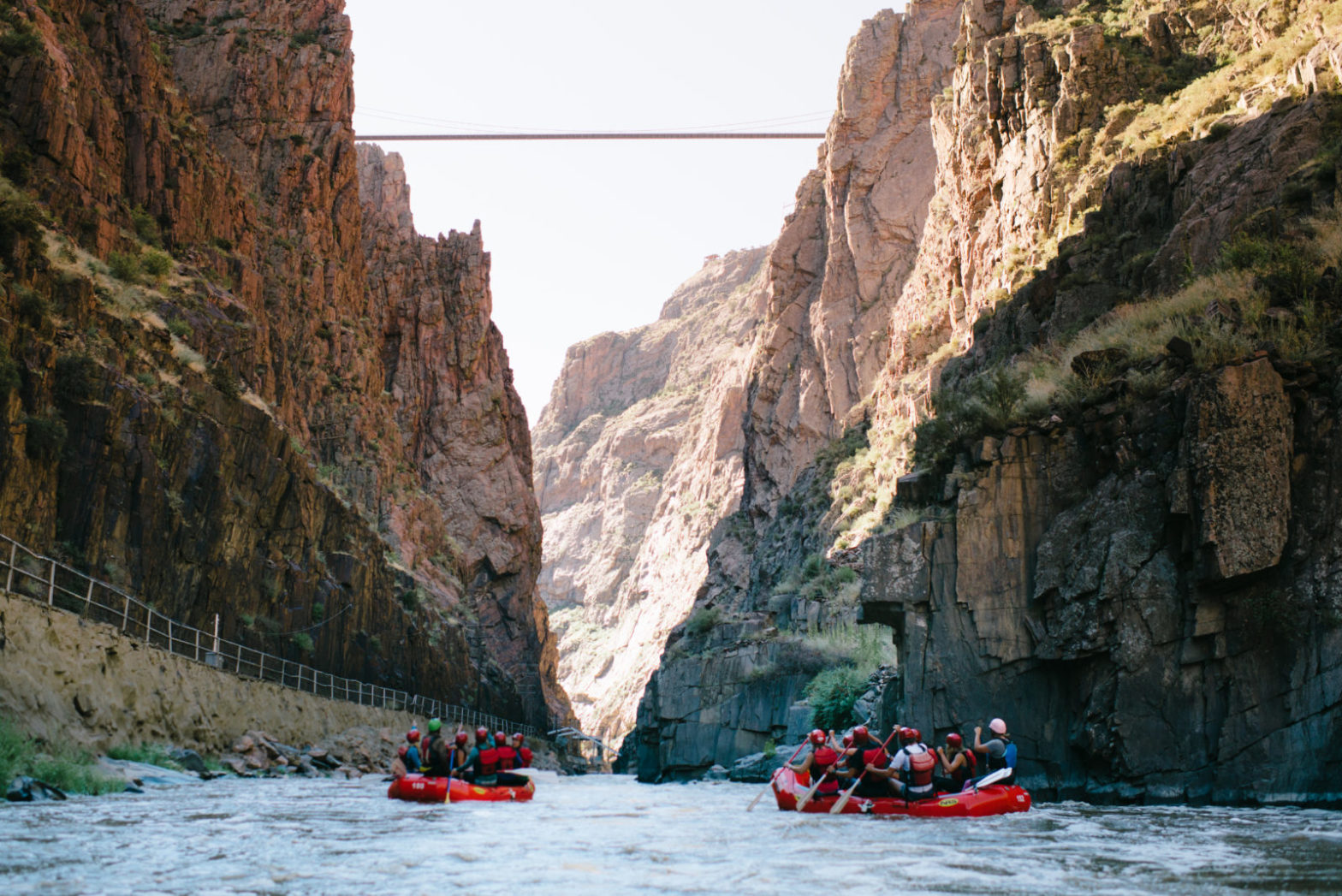 Visiting the Royal Gorge in Cañon City: Where to Eat, Play, and Sleep
Looking for a weekend escape that'll blow you away? Then you'll dig a trip to the Royal Gorge in Cañon City. The Royal Gorge has everything that we adrenaline junkies love, including sheer cliff faces, awesome wildlife, raging rapids, and one of the highest suspension bridges in the world. Here's a rundown on what you need to know to plan a weekend visit.
Royal Gorge Summer Activities
White water rafting easily tops the list of must-do activities at Royal Gorge. This well-known rafting hotspot features 10 miles of rapids along the Arkansas River, best for adults or kids over the age of 14. Rollicking rapids, amazing scenery, and the chance to drift beneath the stupendous suspension bridge all make this a trip worth taking.
Walking across the 1,270-foot-long suspension bridge that spans the canyon is a thrill within itself, and you can amp up the excitement even further checking out the Royal Gorge amusement park. The amusement park sits atop the canyon, serving up a vast 360 acres full of fun.
When or if you feel like kicking back for a spell, a ride on the Royal Gorge Route Railroad can be just the ticket. Here you can participate in any special events that may be going on, or simply sit back and enjoy the delicious dining and comfy riding while gawking at the views.
Once you're ready to get the adrenaline pumping again, you can do it with a spectacular aerial view. Ziplining across the canyon is one option, while skydiving out of nearby Cañon City is another.
Places to Stay in the Royal Gorge and Cañon City
A good night's sleep is essential with all the excitement on the agenda. Choices in Cañon City range from the traditional to the ruggedly down-to-earth.
Quality Inn & Suites Hotel

gives you the traditional hotel experience with all the fixings, including free Wi-Fi and free breakfast.

Royal Gorge Cabins

is the place to score one of nine luxury cabins or a glamping tent for a luxurious version of roughing it.

Campgrounds

are also an option, with secluded spots in the heart of gorgeous scenery.
Where to Eat in Cañon City
The only way to keep your energy levels high enough for adventure is with some substantial eats. Cañon City is packed with numerous restaurants – here are a few of our faves:
What Else You Need to Know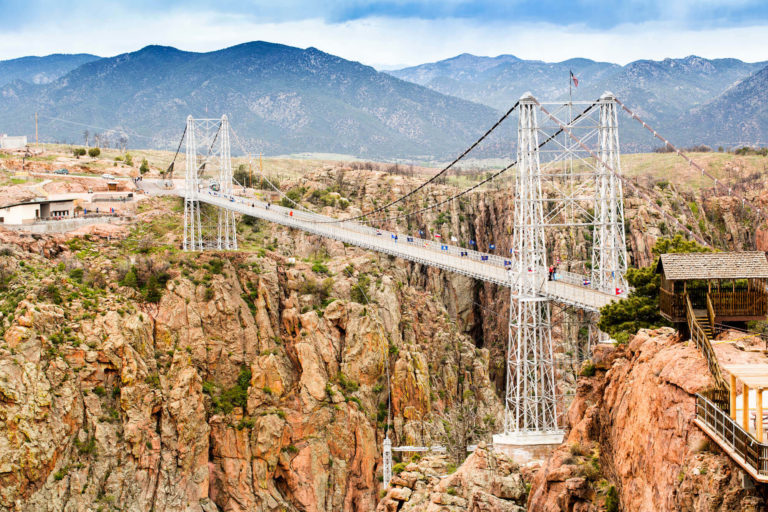 Summers in Cañon City are heavenly, with temps that tend to stay in the mid to high 80s by day and dip to the 55-to-60-degree range at night. It's supreme for all those fun-in-the-sun activities.
You'll find the Royal Gorge and Cañon City in the middle of the state, an easy drive for a weekend getaway from just about any city in the state. Cañon City is approximately:
115 miles south of Denver

142 miles south of Boulder

45 miles southwest of Colorado Springs
The next time you're looking for an easy way to enjoy a wild weekend, visit the Royal Gorge and Cañon City. With so many awesome things to do, you may want to extend your stay for an entire week. Give American Adventure Expeditions a holler if you're in the area; we'd love to guide you on a white water rafting ride.
[button link="https://fareharbor.com/embeds/book/americanadventure/?flow=197242″ icon="calendar" palette_color="red" is_target_blank=true label="Book Now" large=true ]
Share:
Next Post