Back to Blog & News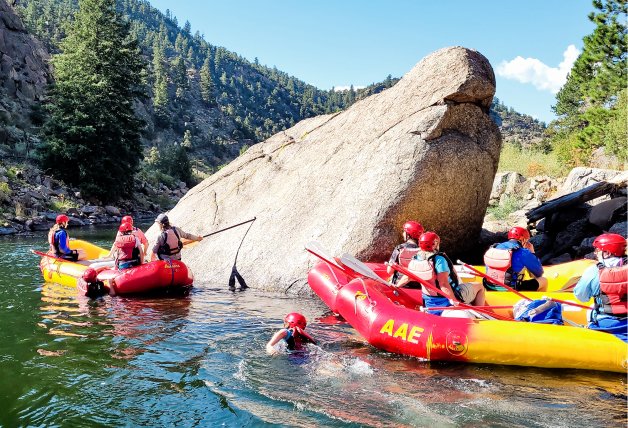 Salida Biking Tours
American Adventure Expeditions

November 8, 2013

Blog, Find A Trip
The beauty behind the bike is that you go as fast, as far and as hard as you want. Feel like cruising through the historic district of Salida? We will happily take you on a leisurely cruise around town. Feel like riding up to abandoned mines? Our guides are not only fun but knowledgeable. Feel like crossing a high-altitude river on two wheels? Our professionally guided bike tours offer a wide range of rides, from learner to expert, you'll see more than you can imagine and breathe harder than expected. Our valley offers year-round mountain biking possibilities, making it one of our community's greatest passions.
In the fall, the river flows lower and lower, and our mountain bike tours in Colorado take us further away from the pristine water and high in to the mountains. As the leaves change from green to gold, the air becomes crisp and patches of snow in the high country offer extra excitement, we're happy to say that autumn riding is upon us and we can't wait to show you the good stuff.
Learn more about our bike tours in Colorado or BOOK NOW!
Share:
Next Post