Back to Blog & News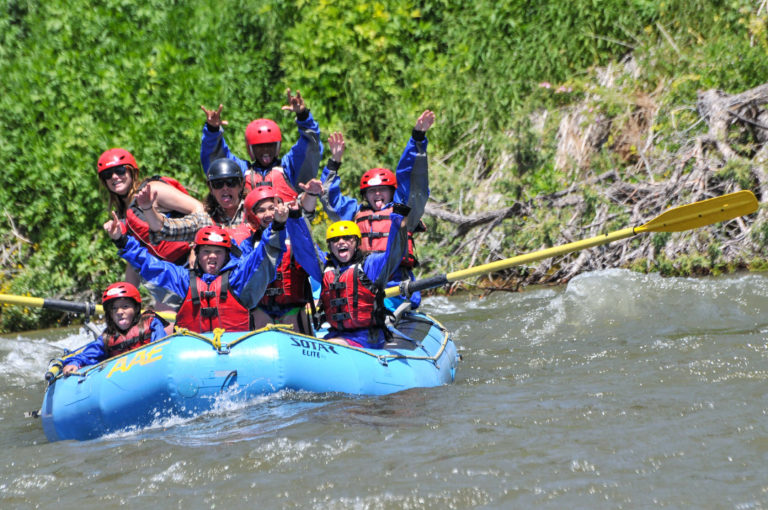 Take Advantage of Colorado White Water Rafting Season While You Can
American Adventure Expeditions

August 4, 2011

Blog, Colorado Rafting Articles
Colorado white water rafting is one of the most popular outdoor activities Colorado has to offer during the warmer parts of the year.  The Arkansas River provides numerous rafting excursions throughout the state and its diverse levels of rapids allow for a person to choose a trip that suits their ability best.  More relaxed trips, such as "The Bighorn Sheep Canyon," provide an adventure fit for a family event, while runs such as "The Numbers," are preferred by more advanced thrill seekers.  Colorado white water rafting is only seasonal and should be taken advantage of when warmer weathers permit.
The Bighorn Sheep Canyon is a popular Arkansas River run for numerous reasons.  This run entails beginner to intermediate rapids, allowing for a wild ride while still being family-friendly.  In addition, this excursion is known for the big horn sheep that can be spotted along the steep canyon walls.  Although the big horn sheep can blend in with the canyon, a professional tour guide will be able to help spot out these magnificent animals.  The wonderful mixture of fun rapids and wildlife make this trip one to remember.
For the thrill seeker looking for the ultimate Arkansas River rafting adventure, The Numbers is the place to be.  This run is known for steep drops, narrow passageways, and non-stop action.  Intense rapids provide the ultimate adventure fit for a person ready for extreme excitement.  Although this trip is not meant for everyone, for some it is the only way to go.  It is highly suggested that an experienced and professional tour guide be used when deciding to embark upon this adventurous Arkansas River rafting excursion.
Colorado white water rafting season does not technically begin on the same day each year, although there is a general time period.  The season usually begins around the month of May due to snow runoff increasing water levels.  Colorado's snow melt begins to take affect around March and April, resulting in increasing water levels.  By early to mid May, Colorado white water rafting season has usually begun, allowing for people to enjoy rushing rapids, hot temperatures, and cool waters.  Unfortunately, Colorado rafting season cannot last year-round and people must take advantage of this sport while warm temperatures and high water levels permit.  As a general rule, the end of Colorado rafting season arrives around late August or early September.
It is important to know these seasonal restrictions to Colorado white water rafting in order to prepare for your trip in advance.  If not aware of these seasonal limitations, one may easily miss the window of opportunity to raft through Colorado's beautiful rapids.  Regardless of which Arkansas River rafting trip a person decides to embark upon, it is wise to choose a guide that has the proper training and experience with these Colorado rapids.  The rafting company, American Adventure Expeditions,  is a tour operator with over 25 years of experience with Colorado's rapids, making this company an optimal choice for these exciting excursions.  No matter which type of Colorado white water rafting run you seek, American Adventure Expeditions comes highly recommended.
Share:
Next Post