Back to Blog & News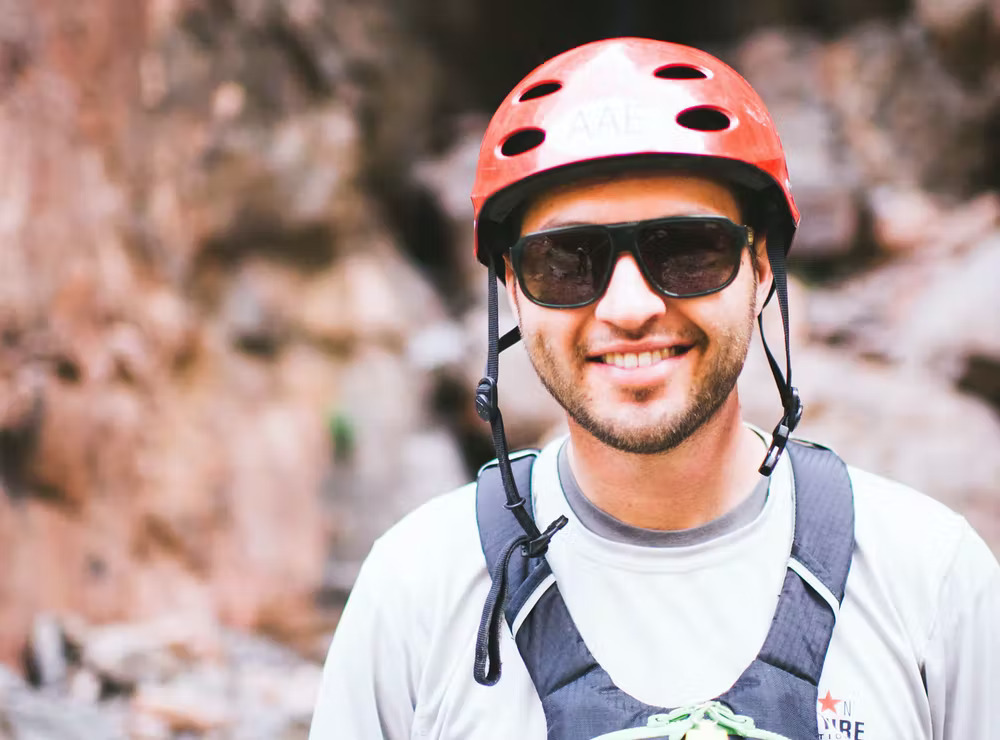 The Rowdiest White Water Guide In Colorado: Curtis Yanasak
American Adventure Expeditions

July 5, 2016

Blog
A Pacific Northwest Native, Curtis grew up snowboarding on the slopes of Crystal Mountain Ski Area and skateboarding in the shadow of Mount Rainier in Washington State. He migrated to Colorado in the summer of 2010 to begin his summer career as a raft guide and has since made his way to assistant head boatman of our Royal Gorge white water rafting outpost near Colorado Springs. In previous years he has worked in Alaska taking care of sled dogs on the Mendenhall Glacier and as a raft guide on the Ganges River in India.
In the winters Curtis is a snowboard coach at Crystal Mountain where he coaches the Freeride Team. Not only does he coach, but he competes! This past winter season of 2015-16, Curtis competed in the Freeride World Qualifier at Crystal Mountain. He is now sponsored by LibTech and forever part of the Mervin family. Photo: Dan Bott.
Here in Colorado, Curtis is a guest favorite, winning the in-house guide competition on Tripadvisor all but one week. (He likes to brag about this)
Curtis loves to wrangle up the outpost for fun runs down the Royal Gorge or Bighorn Sheep Canyon and isn't shy to blast Die Antwoord, a South African futuristic rap rave group, the whole trip. We've complained and asked for him to change the music before but he only turns it up louder. He is also a huge Miley Cyrus fan and loves to blast, "We Can't Stop" on repeat. Another battle we are not willing to fight.
He is a man of many tricks and trades. Not only is he an experienced raft guide in the Royal Gorge and snowboard coach but he is also a certified minister, a certified alligator wrestler and a very talented piano player. Don't believe us? Ask him for yourself when you come rafting!
This upcoming winter Curtis will be traveling with his brother to the Democratic Republic of the Congo as part of the process of beginning an adventure travel company. Their travel company will be specializing in taking small groups of guests to unique and dangerous destinations around the world. In the DRC they will be paddling a dugout canoe up the Congo for two weeks and staying in remote villages. Sounds like a thrilling adventure!
Life at the Royal Gorge outpost just wouldn't be the same without Curtis' shenanigans. He keeps things lively and we are pretty stoked to have Curtis on our team here at AAE!
Share:
Next Post