Colorado Rafting Trips
For Kids
White water rafting in Colorado with your kids is sure to be the highlight of your family vacation! Whether you're looking for a relaxing float with the occasional splash or a more challenging white water adventure, we've got you covered! With rafting adventures for kids ages 5+, top notch facilities & equipment, highly trained, fun, & professional staff both you and your children will have a hard time wiping the smile off your face on one of our family friendly rafting adventures!

Stress Free Booking Guarantee
Full refund for cancellations made 72 hours before trip. No cancellation fees, no trip insurance required, no questions asked.
With over 3 000 5-star reviews on TripAdvisor, and a 5-star Googie ranking, your next great adventure starts here.
Wetsuits, splash jackets, and river shoes included free of charge. So no matter the weather we've got you covered.
Why Our Guides Are
The Best!
Our highly trained and professional guides come to us from all over the US and even all over the world, and they truly are the best of the best! Having hosted thousands of kids over the years, they've perfected the art of getting kids comfortable in and enjoying the Colorado outdoors. Kids love our guides because they make the trips fun, exciting, and informational. They'll keep your kiddo smiling and laughing until that last paddle high-five at the end of the day!
Our guide training standards more than double Colorado State Park's requirements, meaning you'll be paired with a well-trained guide who not only has the river know-how to get your family down the river, but is well-educated in the local geology, flora and fauna, and history of the area to make the trip both fun and educational.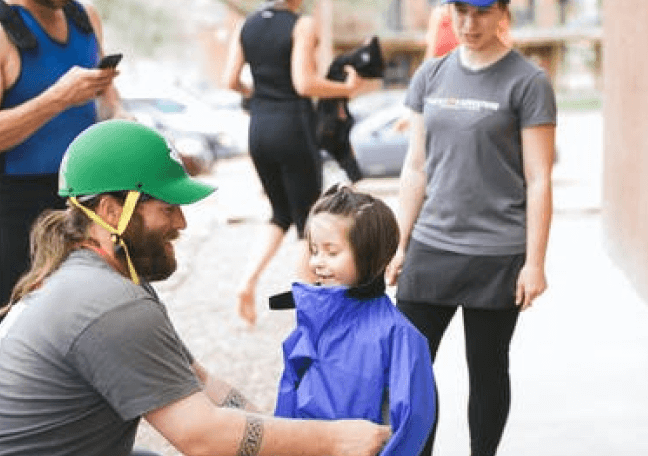 EXPLORE ALL ADVENTURES
Find an adventure that's right for you by searching our catalog.