{"autoPlay":true,"speed":5,"aspectRatio":"16:9","maxHeight":"550px","minHeight":"","controls":{"arrows":true,"dots":true},"backgroundType":"video","backgroundTagLineEnabled":true,"backgroundVideo":"https:\/\/www.americanadventure.com\/wp-content\/uploads\/2016\/05\/browns.mp4","backgroundVideoPoster":"https:\/\/www.americanadventure.com\/wp-content\/uploads\/2016\/03\/aae.jpg","slides":[{"type":"buttons","mediaType":"none","buttons":[{"text":"BOOK NOW","link":"https:\/\/fareharbor.com\/embeds\/book\/americanadventure\/?full-items=yes&selected-items=65988,65989,65990,65991","blue":true},{"text":"WATCH THE FULL VIDEO","link":"\/media\/","blue":false}]},{"type":"buttons","mediaType":"none","buttons":[{"text":"Take a 360\u00b0 Virtual Tour","link":"\/virtual-tour\/","blue":false}]}]}
Browns Canyon Rafting
Browns Canyon is considered by many to be one of the best sections of whitewater in the country! Famous for its perfect balance between exciting rapids and sustained calm stretches, this beautiful remote canyon is ideal for viewing the breathtaking Colorado scenery, all while getting a great taste of classic Colorado whitewater!
Raft through Colorado's Newest National Monument!
Three different trip lengths & multiple departure times offered 7 days a week.
The most popular stretch of whitewater in Colorado!
Don't let the views distract you too much as you help navigate your raft around boulders, and through splashy waves as you tackle famous rapids such as Zoom Flume, Big Drop, and the Toilet Bowl!  This trip is perfect for first timers and experienced rafters alike!
Buena Vista Rafting Outpost
Browns Canyon 1/2 Day
$65 Adult / $55 Ages 6 to 11
Departs: 9:00am, 1:30pm & 2:30pm
Duration: Allow up to 3 hours
Our shortest Browns Canyon experience is perfect for those that are trying to pack as much fun and adventure into the least amount of time. You'll experience the majority of the rapids of Browns Canyon as well as the majestic scenery offered by this gorgeous landscape.
*This trip departs from our Buena Vista Rafting Outpost and the minimum age is 6 years old.
Browns Canyon Deluxe 3/4 Day
$85 Adult / $73 Ages 6 to 11
Duration: Allow up to 4.5 hours
Gourmet BBQ lunch included!
This trip is exclusive to American Adventure Expeditions, and combines all of the rapids of Colorado's Newest National Monument with a Gourmet BBQ Lunch back at our family-friendly Riverside Beer Garden.
*This trip departs from our Buena Vista Rafting Outpost and the minimum age is 6 years old.

Browns Canyon Full Day
$109 Adult / $94 Ages 6 to 11
Duration: Allow up to 6 hours
Gourmet Riverside lunch included!
Our longest Browns Canyon Adventure allows our guests to take in absolutely everything that this special place has to offer.  All of the rapids, all of the scenery, plus a delicious and healthy lunch prepared in the canyon by our talented river guides!
*This trip departs from our Buena Vista Rafting Outpost and the minimum age is 6 years old.

Insider's Tip: Take a Morning Trip
All of our half day trips are wonderful, and there really isn't any difference in water levels or water temperatures between our morning and afternoon Rafting Adventures, but if we had to choose, we'd recommend a morning departure.  We often find that there are fewer boats on the river in the morning, and we're more likely to see wildlife.  So if you can rally the troops, we think it's well worth it!
Recommended Add-Ons or Packages
Being located at the base of the Continental Divide, makes the Buena Vista Area home to some unbelievable recreational opportunities in addition to the world-class whitewater rafting.  Enjoy a guided horseback ride through alpine meadows full of wild-flowers, or spread your wings as you soar over the Lost Canyon on our a first class Zipline tour.  If you want a truly unique experience, combine anyone of our Mountain Adventures with a Half Day Rafting Trip and a gourmet riverside lunch for the ultimate Colorado Adventure Package!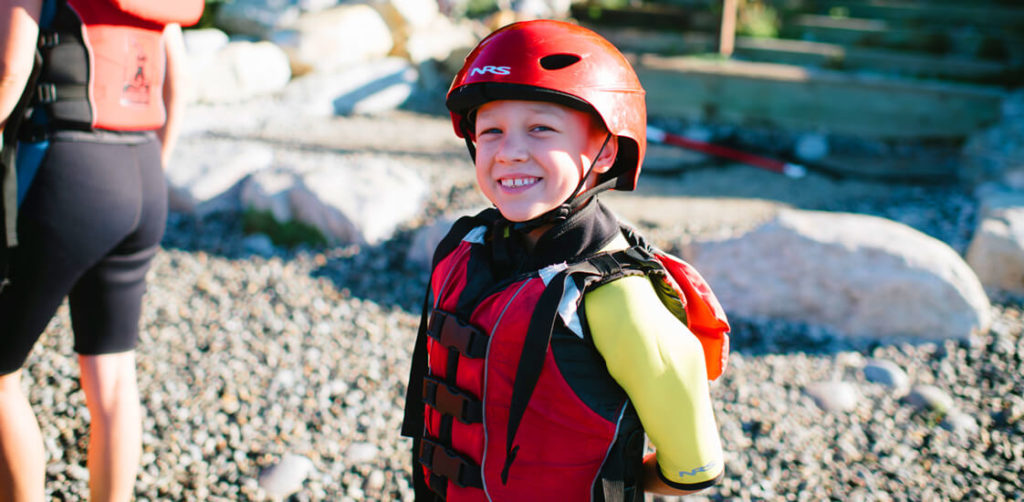 What To Wear & Bring
The key to enjoying a Browns Canyon Rafting Adventure to the fullest is being properly prepared and dressed.  Here's a list of things that we recommend to wear and bring:
Swimsuit
Quick-Drying Clothes (no cotton, no denim)
Sun Hat
Sunscreen
Dry Clothes & Towel for after your trip
Water Shoes (No Flip Flops, Crocs, or Bare-feet!)
Money for items such as:

Rental Gear
Photos
Sourvenirs
Guide Gratuity
Optional Rental Gear
Although most summer days include plenty of sunshine, you have to remember that this water is coming straight off the Rocky Mountains and can sometimes be a bit chilly. No need to worry as we have all of the gear that you could possibly want or need to make sure that you're as comfortable as possible.
If you're not sure what you'll need, don't worry. Come in the day of your trip and our friendly staff will give you an honest recommendation based upon water levels, air temperature, and weather forecasts. We have a 100% satisfaction guarantee so making sure you're comfortable is our top priority.
Wetsuit –– Stretchy 2mm neoprene keeps your core warm without unnecessary bulk
Splash Jacket -– Urethane coated nylon jacket with neoprene neck and wrist gaskets to help with the splash
River Shoes –– Neoprene boots that keep your feet warm, comfortable, and well-protected
1 Rental Item = $5.00, 2 Rental Items = $10.00, Complete Rental Package = $12.00