Back to Blog & News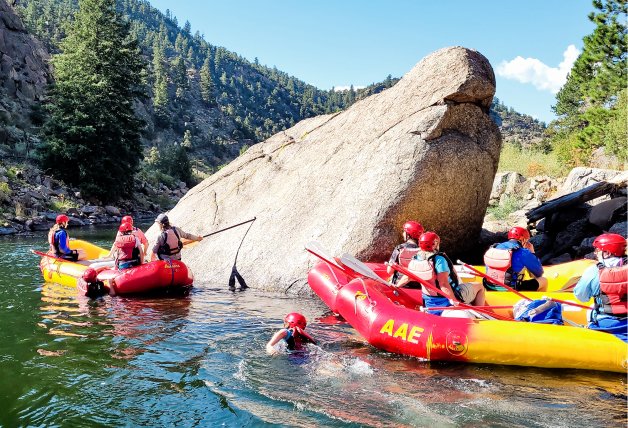 This Big Wet Winter Will Call for a Big Wet Rafting Season!
American Adventure Expeditions

February 21, 2014

Blog, Colorado Rafting Articles
Colorado has seen more snow in January and February than we've seen all winter in past years and, honestly, without trying to jinx it — we're stoked! Big winters mean big summers and with everyone out there, playing and enjoying what Mother Nature has to offer, we're jazzed for this coming raft season!
Right now our snow and water situation is better than it has been over the past few years and the skiing is terrific. Compared to past data, it looks like we are just above our snowpack average for this time of year.
"The snowfall has been very beneficial and our reservoirs are very close to the average level for this time of year," said Colorado Springs Utilities spokeswoman Patrice Lehermeier. "The outlook for 2014 is very positive right now, we just hope we can maintain those levels."
If we do go for a big dry, windy spell, things are sure to change; that being said, as history shows, a snowy, wet spring could be in the cards. Any additional snowfall to this memorable season will surely add up to an epic early season of rafting in Colorado!
Book your rafting adventure with AAE now to have your pick of dates and tours!
Share:
Next Post