Back to Blog & News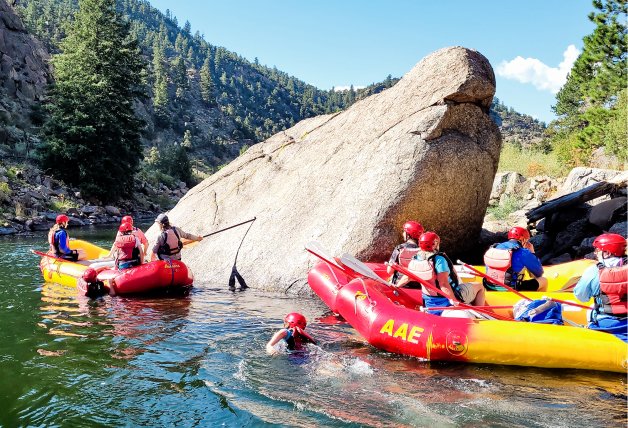 Book Early!
American Adventure Expeditions

March 14, 2014

Blog, Find A Trip
Since most of us are counting down to our summer vacation days, why not ensure that those days are filled with adventure, sunshine and fun? Here at American Adventure Expeditions, we recommend that you go ahead and book your Colorado whitewater rafting trip early; if anything, just to give yourself something really amazing to look forward to this summer!
From big drops on The Numbers to mellow, family-friendly floats, we're so looking forward to you being here and enjoying this amazing valley. To ensure that you get the exact trip you desire, contact us to begin the discussions, to get more information and to find out all of your options — from zip-line touring to mountain biking, from Class V rapids to five-star massages, we are here to help you and yours make the very most of your Colorado summer adventure.
Call us, 719.395.2410, or email us, [email protected], to make sure your trip hits all the high points!
After all, whether you're coming to the valley for a day or for a week, booking your adventurous trip early will give a nice structure to your timeframe, knowing that you'll be in good hands gives you peace of mind and everyone will be jazzed to know that your trip will have it all: excitement, beauty, adventure and fun!
Share:
Next Post