Back to Blog & News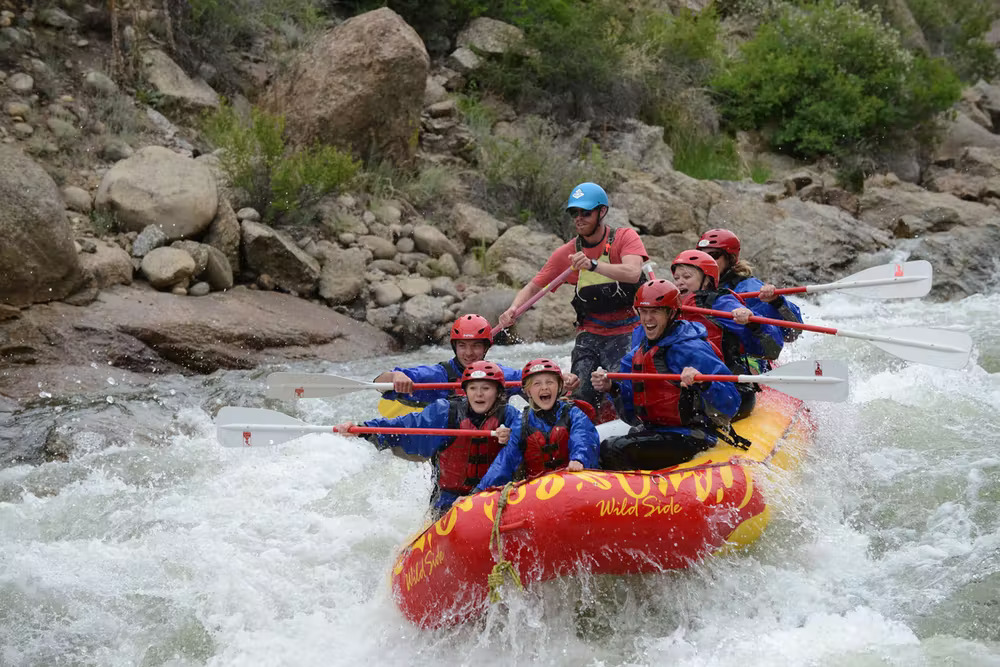 3 Fun Facts About The Coolest Raft Guide In Colorado
American Adventure Expeditions

July 5, 2016

Blog
Meet AAE Assistant Head Boatman, Andrew Bowlin! Known as Bowlin on the Arkansas River, he has been a guide for AAE since 2010 and became the assistant head boatman in 2013. Like many of our other guides, he was simply looking for a change of scenery and decided to search "Cool Colorado Jobs" on Google one day. He stumbled upon AAE's website, applied, got the job and the rest is history.
It's no doubt that Bowlin is an interesting dude. He rocks a knitted sweater from what seems to be from the 80's on the river and was a major influencer of the "4th-a-ju-mustache" trend going on at our Buena Vista Outpost. But wait, there's more…
Here are three things that everybody should know about AAE Assistant Head Boatman, Bowlin:
1: He started a company called Grass Sticks with a fellow AAE Guide, Andrew Beckler. They make ski poles that are eco-friendly with the lightness and strength of carbon fiber. Each Grass Stick is hand sanded and finished with marine grade coating in Steamboat Springs, CO. Grass Sticks was nominated the "Coolest New Item of 2016" by Ski Magazine. Stay tuned to their developments on Facebook as they are hoping to release a backcountry collapsible bamboo ski pole this winter.
2: Meet Redoubt, Bowlin's new sidekick. He adopted her earlier this summer from a sled dog operation in Colorado. Luckily Bowlin loves the outdoors and long hikes because this puppy needs her exercise. You can find the duo hiking many of the 14ers in the area or cruising the mountain bike trails around Buena Vista.
3: Finally, his favorite movie is Kung Fu Panda. Mainly because he loves animated movies but the panda is "pretty cute" too. He also is a "big, big, big fan of the Big Lebowski." The Buena Vista outpost actually has so many guides that love The Big Lebowski. So much that they throw a party every August where they clear out the boat house and make it into a bowling alley! Sounds like a pretty rad time!
Join Bowlin for a white water rafting trip down Colorado's most beautiful river this summer! He will keep you laughing and smiling the whole way down the Arkansas River!
So yeah, Bowlin is a pretty awesome dude. We are lucky to have him back again this year guiding for us! Plus, being able to raft everyday is a pretty awesome way to spend the summer.
Share:
Next Post