Back to Blog & News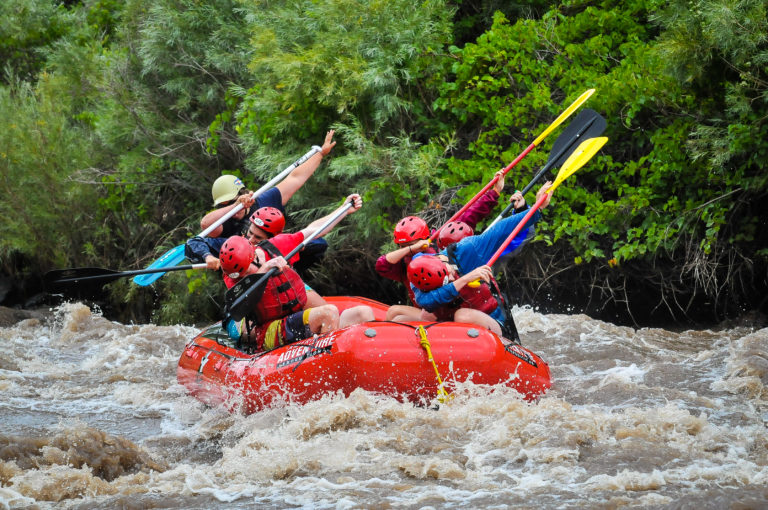 5 Reasons Late Season Rafting is a Better Adventure!
By the time August rolls around the water levels on the Arkansas tend to take a pretty big dip. The storms we've had early this month helped maintain some pretty awesome late season water levels, but even the rain can't keep the river from losing steam.  With the help of the Voluntary Flow Management Program, late season conditions are still awesome for whitewater rafting trips and here are a few reasons why!
1) Slow Flows = More Time for Fun!
When the water is lower, the river doesn't move as fast, which means a typical 1.5 hour trip during high water season turns into a 2.5 hour trip during low water season. This allows for more time to enjoy the river, scenery and even take a dip in the river to cool off.  If you're brave enough, ask for the chance to take a leap off jump rock while on a trip through Brown's Canyon!
2) Do You Need Some Bonding Time?
By August 15th, most schools are back in session which means less families are vacationing in the Rocky Mountains. The river is less crowded and it is the perfect time to plan a little getaway with a special someone and spend some quality time out on the river enjoying nature.  You'll get a chance to build memories by looking our for bighorn sheep, kicking back with an incredibly friendly guide and experiencing an adrenaline rush or two as you hit the rapid!
3) Family Friendly Conditions All Month!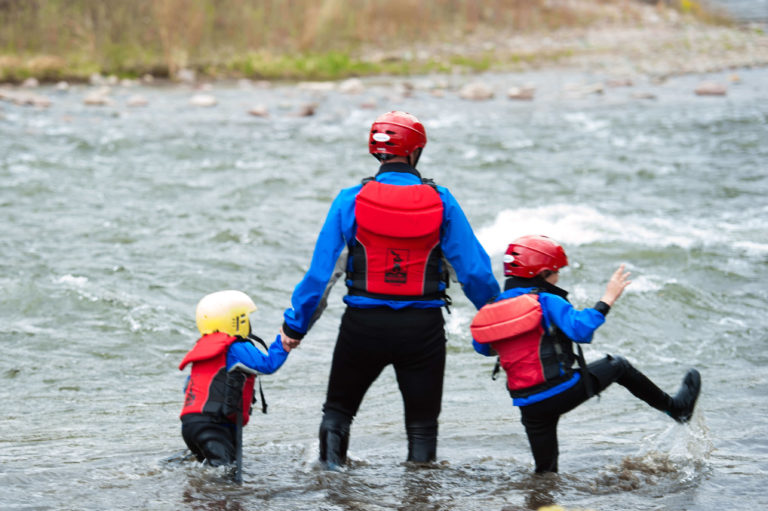 Lower water means less big and scary waves! This is the perfect time for families to come and float down the river without the added stress of high water season. Although whitewater rafting is never considered "safe," we believe that low water season is the best time for families with younger children to experience the Arkansas River Valley.  Children beginning at age six are permitted to tag along on a trip through Brown's Canyon, but if you're simply looking for a relaxing ride down the river, check out our family float, which allows even younger children to participate for those who need it
4) Still Behind Your Summer Fitness Goals?
When the river is running slower and there are more rocks showing due to the lower water levels, you paddle more. That's just how it works. In more advanced sections you will need to paddle to help your guide avoid rocks and navigate tighter lines. In the beginner sections, you may be asked to throw a few extra strokes just to get moving down the river faster. Initially, rafting may not seem like a tough workout, but your arms, back, shoulders and core may inform you otherwise as long as you put a little effort in!  But hey, who doesn't like a little workout while enjoying the beauty of the Rocky Mountains?
5) You'll Get the Best Guides
Many of our guides start to head home during the second half of August.  Fewer guides and a decreases in the total numbers of trips per day means the most experienced and dedicated raft guides will be taking you out!  These guys and girls know how to navigate tougher rapids, but also how to give you some big hits at low water if you're up for it.  Trust us, our guides are very well trained and definitely know how to keep you entertained on the river so come out and book a trip before our season ends on September 5th!

Check out our rafting trips in either Buena Vista or Canon City, Colorado. Or feel free to give us a call at 719-395-2409 and one of our guest representatives would love to help you plan your whitewater adventure.
Share:
Next Post