Back to Blog & News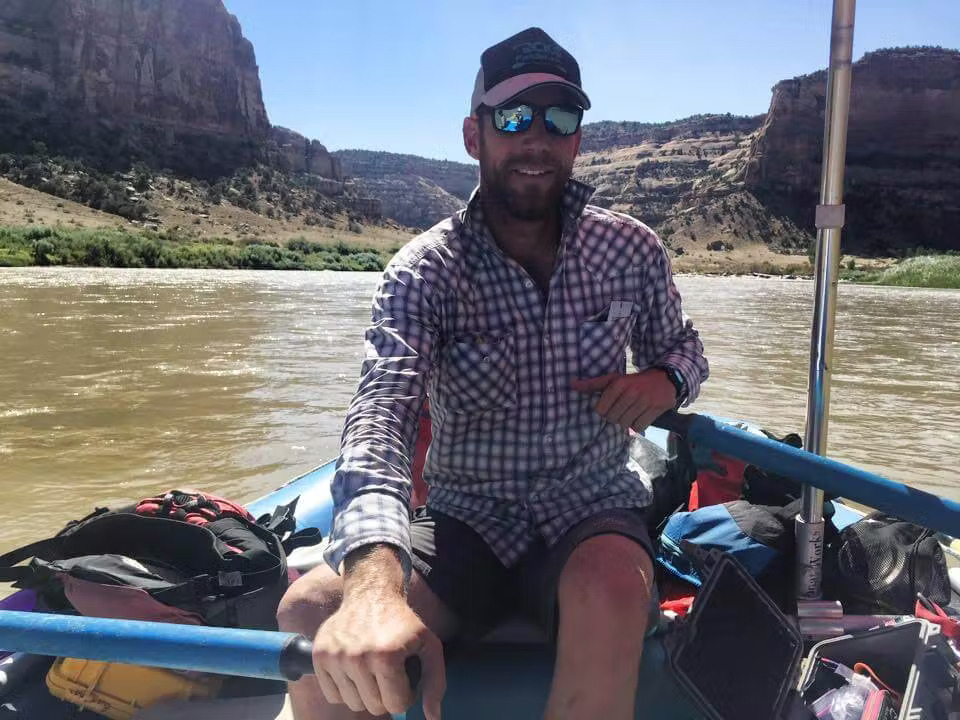 5 Things You Should Know About AAE Headboatman Archie Ofenstein
American Adventure Expeditions

June 19, 2016

Blog
Archie has been a guide with American Adventure Expeditions since 2003 but has over 14 years of experience whitewater rafting and guiding. His daily tasks as the head boatman in Buena Vista include rigging boats, checking river water levels, organizing guests into boats, managing 20+ raft guides, making sure that everyone has a good time out on the river and much, much more.
1: Originally from Alpine, Texas
Migrating from Texas, Archie moved to Colorado in 2003 to guide for AAE after guiding for Far Flung Adventures in the Big Bend National Park on the Rio Grand river. He introduced a game called "Spikeball" to the BV outpost, which has quickly became the afterwork activity for our raft guides.
2: Spent the winter in the U.S. Virgin Islands
This past winter Archie and his girlfriend Caroline (also a guide for AAE) spent several months in the U.S. Virgin Islands working and living the island life, escaping the cold winter to chase the summer sun. While in the Virgin Islands they snorkeled, hiked and discovered some breathtaking views of the tropical islands.
3: He loves to hike and bike
In his free time he can be found hiking to lakes around the Buena Vista area or mountain biking through the alpine. Afterwards he can be found enjoying a nice cold brew with friends while playing Spikeball.
4: Lives in Buena Vista, CO
Archie chose to live in BV because he loves the community of raft guides and the river sections that AAE runs from BV. From BV, AAE guides the Numbers and Browns Canyon, technical class II – IV whitewater.
5: Advice he gives to raft guides (present and future)
Three rules to become a raft guide according to Catfish Callaway:
Show up on time
Pay attention
Never lose your sense of humor
Share:
Next Post