Back to Blog & News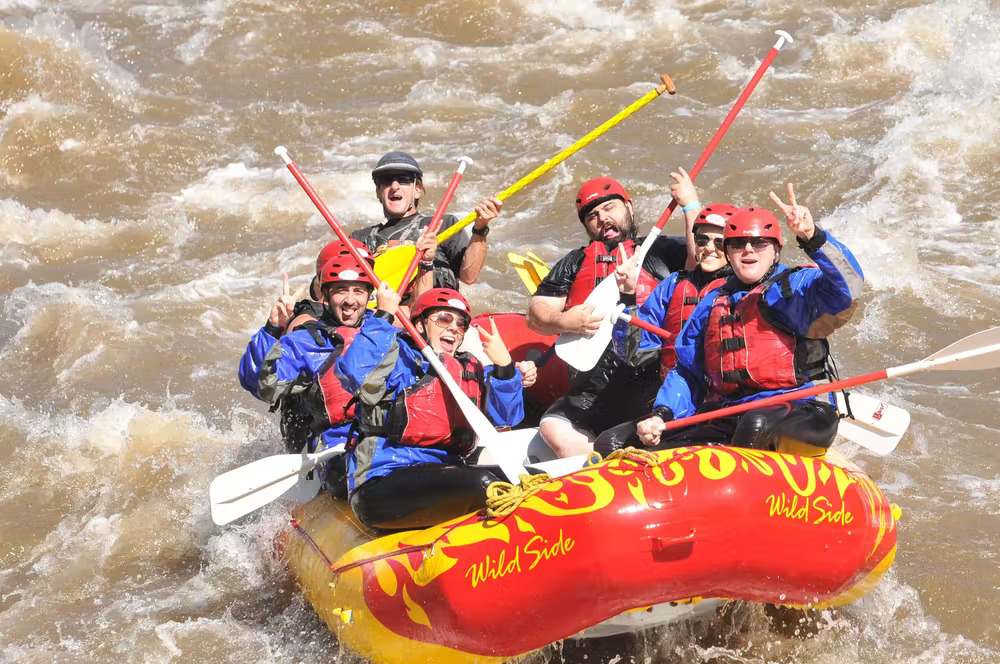 Two Truths And A Lie With Head Boatman Alex Fleischman
American Adventure Expeditions

June 19, 2016

Blog
Head Boatman Alex Fleischman has been a guide with AAE since 2005 when AAE was bought by Mike Kissack. Alex has an abundance of experience on the Arkansas River and guiding whitewater in general from the past 14 years of guiding. He went rafting once as a customer and he saw how much fun the raft guides were having. One summer when he had free time he decided to give raft guiding a "go" and hasn't looked back since.
Since Alex has been in the rafting industry for over a decade, there have been some rumors floating around with our rookies so we thought we'd play a fun game called, "two truths and a lie."
See if you can pick out the lie:
Saw the Grateful Dead perform live in the 90's at Burning Man.
Named "Spike Buck" after his dog Spike.
Was a scuba diver in the Andaman Islands, India for three years.
Advice Alex has for raft guides:
"'Stay calm and ____.' It's the dumbest thing to say because when something happens, its the last thing on your mind. So I'd say, be a person and do the right thing. Just be a person."
Share:
Next Post