Back to Blog & News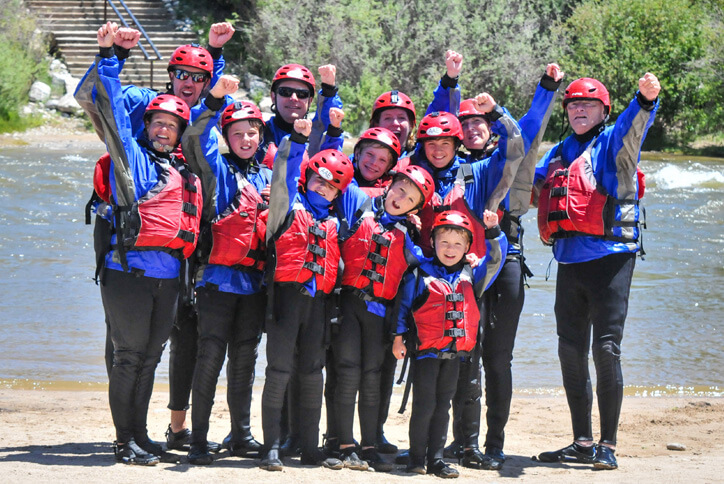 An Adventure for Everyone
American Adventure Expeditions

May 9, 2011

Blog, Colorado Rafting Articles
Whether you are looking for a family friendly ride filled with nature's beauty and animal spotting, or a thrill ridden, adrenaline filled expedition, we've got both! If you want to show your whole family the true beauty of the outdoors, or you just want to go to the max- American Adventure will show you the time of your life.
For a more peaceful ride, the Bighorn Sheep Canyon rafting trip is the trip to take. Your entire family will be in awe of the magnificent beauty that Arkansas River rafting has to offer. Rafting through a 1,000 ft high canyon, you will experience the wondrous splendor of a one of a kind view that is sure to captivate you. Be prepared to spot the bighorn sheep and other wildlife traversing along the canyon side. Don't let the beauty fool you- the whitewater rapids can still get your heart pumping! This trip will leave the whole family happy and wanting to do it all over again.
Adrenaline junkies- we haven't left you out, The Numbers rafting is the place for you! This advanced rafting experience will give you white knuckles as you rush through wild rapids and get soaked from head to toe. The combination of scenic views with intense Colorado whitewater rafting will be sure to satisfy that love for excitement. Be prepared- it's a wild ride.
So which trip is for you- Bighorn Sheep Rafting, or The Numbers? Either way, American Adventure will not disappoint. No matter if you are coming for the beauty or excitement, you better come prepared for a good time!
Share:
Next Post