Back to Blog & News
The Best International White Water Rafting Trips
American Adventure Expeditions

November 2, 2017

rafting
While winter in Colorado is beautiful, you might be counting down the days until the temperatures rise and you can take a wild rafting trip down some of Colorado's best rivers again. If you're sitting at home watching white water rafting videos and reminiscing about the good times you had on the waves last summer, don't fret – you may be able to raft again sooner than you think!
While the snow, ice, and frigid temperatures make rafting a no-go in the U.S., the rafting season is just heating up for many countries. If you want to get your rafting fix in sooner than next May, consider planning a trip to one of these top international white water rafting destinations:
Futaleufu River, Chile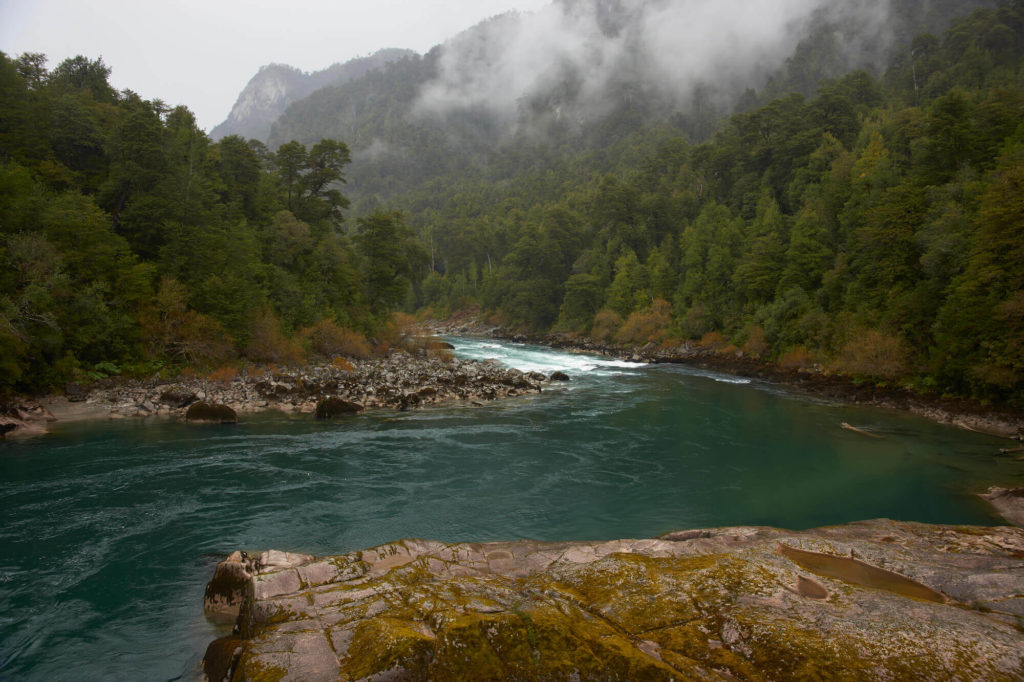 The views from your raft won't get better than the Futaleufu River, or the Fu, in Chile. On the 120-mile stretch of river, intrepid rafters can ride Class II to Class V rapids while passing through glaciers, canyons, forests, and snow-capped mountains. The Fu snakes through stunning Patagonia before emptying into the Pacific.
When to go: Rafting season runs from December to mid-April, with March having the best weather conditions.
How to get there: The closest international airport is in Santiago, Chile. From there, take an hour-and-forty-five-minute domestic flight to Puerto Montt, the gateway to Chilean Patagonia.
Rio Pacuare, Costa Rica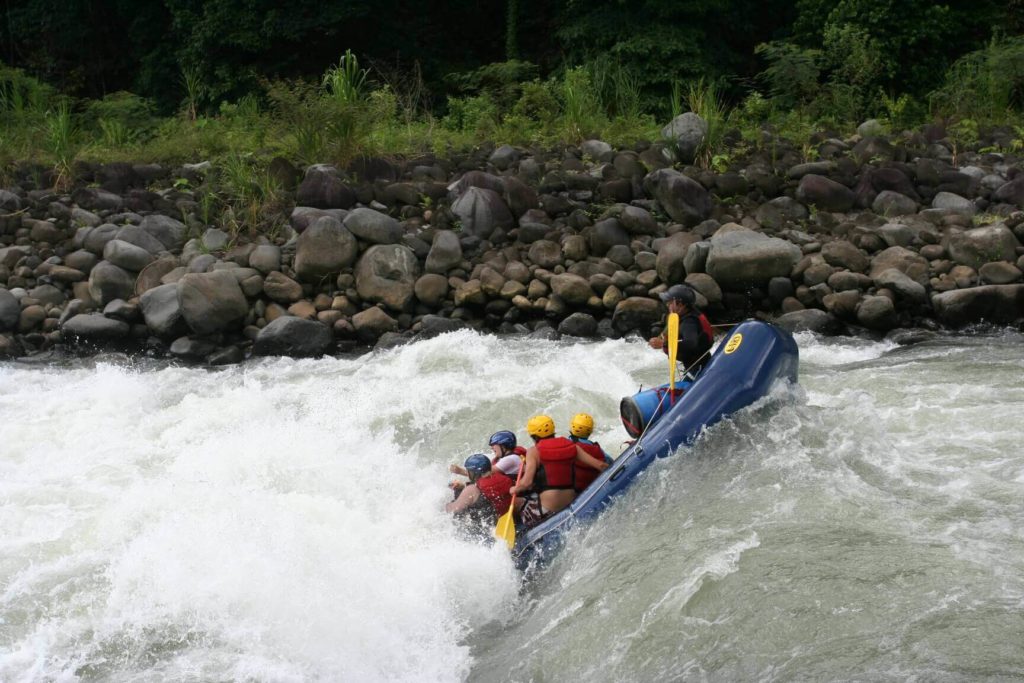 Costa Rica's proximity to the Equator means the country enjoys a warm climate year-round. A white water rafting trip down the Rio Pacuare will have you winding through dense rainforests and past towering waterfalls. Not for the beginner rafter, Rio Pacuare boasts many challenging Class IV-V rapids. When you're not padding through waves, keep an eye out for the monkeys, sloths, ocelots, and tropical birds that make the surrounding jungle their home.
When to go: The river is a bit calmer in dry season (November-May), and kicks into high gear in wet season (June-October).
How to get there: Fly into San Jose, Costa Rica. Many raft companies will organize transport from San Jose to the put-in points of the Rio Pacuare, located in Central Caribe province.
Zambezi River, Zimbabwe/Zambia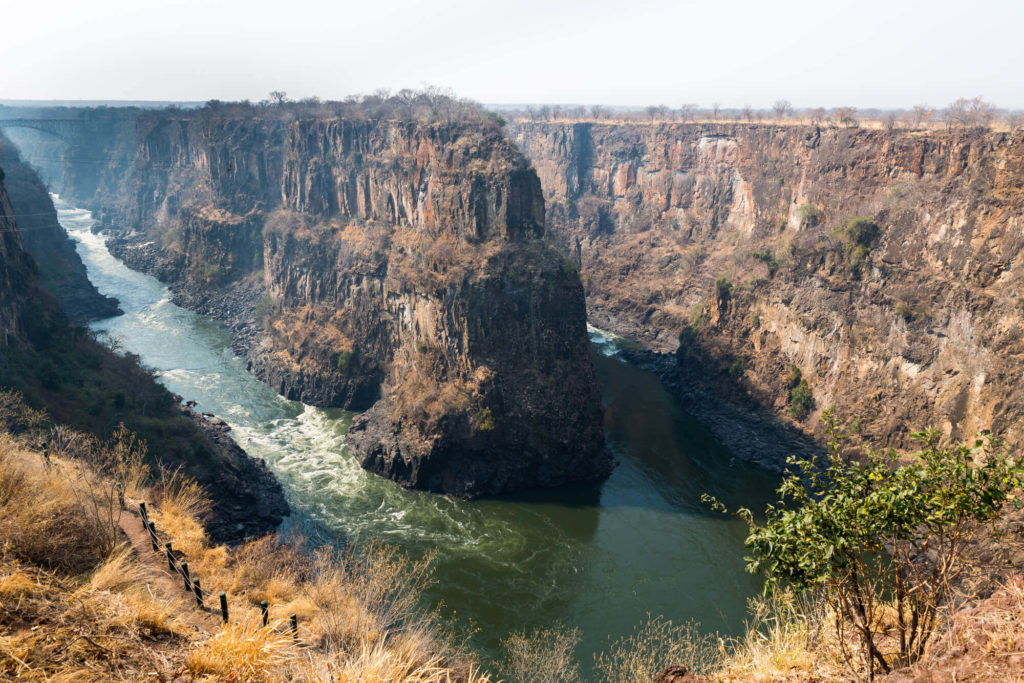 Ranked as one of the wildest white water rafting in the world, a trip down the Zambezi will certainly be packed with thrills. Most rapids you'll encounter on your trip are a Class IV-V, with a few Class III rapids mixed in. The Zambezi winds a steep path through a tall gorge – looking up, you may catch sightings of rare birds. Looking down, you might spot small crocodiles that inhabit the river – fortunately, they don't pose much of a threat!
When to go: The rapids are wildest during low-water season, which runs from July to February.
How to get there: Fly into Harare, the capital of Zimbabwe. From there, you can take a domestic flight to Victoria Falls airport, located near the beginning of the Zambezi.
Sun Kosi, Nepal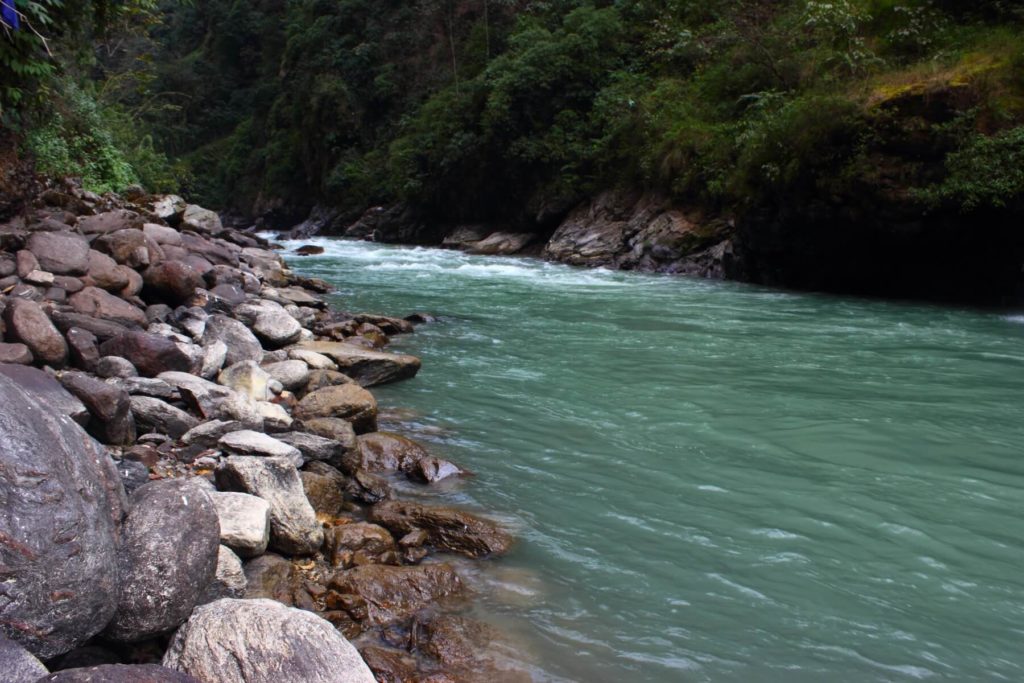 Framed by the majestic Himalayas, a white water rafting trip down the Sun Kosi in Nepal will have you awestruck as you paddle down Class III-V rapids. Created by several smaller rivers that merged together, the Sun Kosi is best experienced as a multi-day rafting trip. The secluded sandy beaches and ever-changing scenery will ensure you never get bored during your rafting adventure.
When to go: The river can be rafted from September to May.
How to get there: After flying into Kathmandu, Nepal, it's about a three-hour drive to the put-in point at the Sun Kosi. Most rafting trips can arrange transport from the capital to the river.
No matter the destination you choose, these international white water rafting destinations are sure to fulfill your need for thrills this winter. When summer rolls around again, enjoy rafting a bit closer to home with a  white water rafting trip with American Adventure!
Share:
Next Post