Back to Blog & News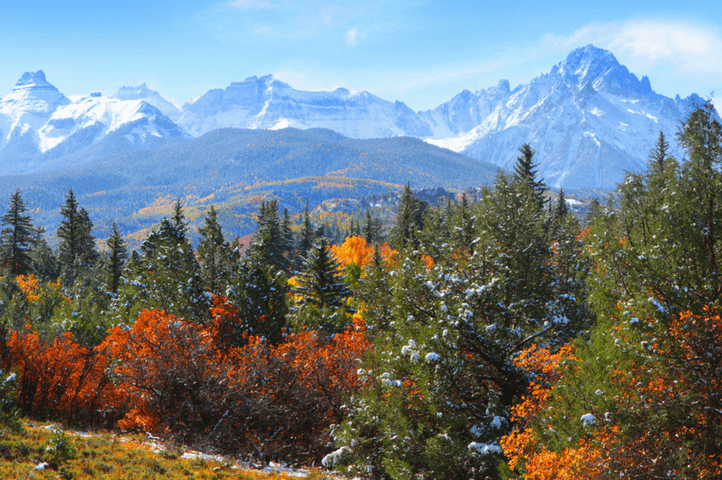 Don't Miss Out: Here's Where to View Colorado Fall Foliage in October
American Adventure Expeditions

October 18, 2017

Other Area Activities to Check Out
While cozy sweaters and groovy boots are part of fall's annual perks, the natural perks are even more amazing if you're in Colorado. Colorado fall foliage is some of the most spectacular in the nation, with aspen golds and riveting reds mixing to create the perfect fall landscape.
The Colorado fall foliage display officially kicks off in mid-September, but the state's array of climate zones means you can still bathe yourself in nature's autumnal brilliance throughout October. Here are five places to go to enjoy Colorado fall foliage in October:
Early to Mid-October
Cottonwood Pass
Cottonwood Pass is a mountain pass that reaches more than 12,000 feet on the Continental Divide. Hop in your car and head to the top of the pass, where you'll be privy to magnificently scenic views that can take your breath away even when they're not bedecked in fall's colors. The pass is about 20 miles from Buena Vista, and comes complete with a handful of hiking trails if you'd prefer to explore the beauty on foot.
Cottonwood Lake
Combine your Cottonwood Pass Colorado fall foliage trip with a stop at Cottonwood Lake, and you'll be rocking autumn. Cottonwood Lake provides an ideal escape for a break that can include fishing, kayaking, a picnic lunch, or a leisurely stroll. It's also located even closer to Buena Vista than Cottonwood Pass.
Midland Hill
You can stick even closer still to Buena Vista with a fall foliage hotspot that's within walking distance of the city. The hiking trails snaking across Midland Hill, known as the Barbara Whipple Trail System, will provide a scenic fall hike. Head onto the Midland Hill trails, and you'll be graced with views of Collegiate Peaks, downtown Buena Vista, and more fall colors than you can count.
The Royal Gorge
Also known as the "Grand Canyon of Colorado," the Royal Gorge serves up stunning views from all angles any time of the year. Add a layer of Colorado fall foliage to the mix, and the results are breathtaking. Located near Cañon City, the gorge stretches along the Arkansas River and features the highest suspension bridge in the entire country.
Late October
Denver
While many states may already have a batch of bare trees by late October, some areas in Colorado still sport sensational fall foliage. The city of Denver is one of these places, with a fall foliage display that can often last until mid-November. The lower the altitude, the later the seasonal colors arrive. Areas at 8,000 feet above sea level or lower are likely to be going strong throughout October and even beyond.
If Colorado steals your heart in the fall, the summer offers more opportunities to explore what the state has to offer. Autumn is a prime time to book a white water rafting trip, mountain climbing trek, or adventure package with American Adventure Expeditions. Contact us today for more details!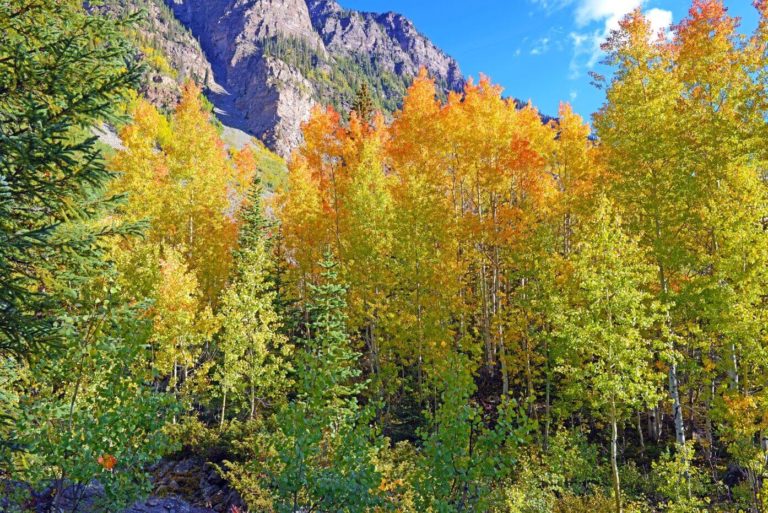 Share:
Next Post