Back to Blog & News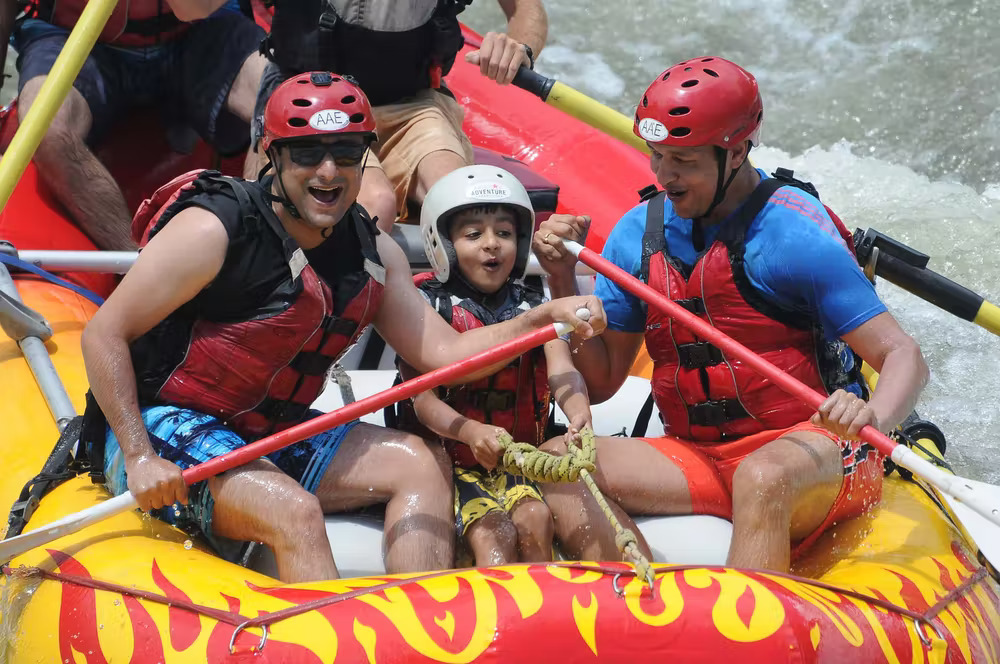 For the Adventurous Family – BigHorn Sheep Canyon
American Adventure Expeditions

July 24, 2015

Blog
This is truly a trip for the adventurous family. Rafting in Colorado through the epic and amazing Bighorn Sheep Canyon is a true American adventure.
Witnessing the magnificent wildlife of Colorado's San Isabel National Forest is an event not soon forgotten; catch a glimpse of a distinguished Bighorn Sheep while enjoying a Colorado whitewater rafting adventure. Talk about having something to write home about.
The light brown coats of these animals allow them to blend right into the Colorado landscape, but if you know where to look, and our guides do, they can easily be spotted as they gracefully bounce from rock to rock on the steep canyon walls. Although sightings of these beautiful mammals are becoming fewer and fewer every year, your chances of spotting a herd of 10 to 20 of these magnificent creatures on our Bighorn Sheep Canyon rafting trips still remains high.
With its beautiful high desert setting and abundant wildlife, Bighorn Sheep Canyon rafting has become one of our most popular rafting trips! Named for the numerous herds of bighorn sheep that inhabit this canyon, this section is filled with fun whitewater and great rapids such as Shark's Tooth, Double Dip, and Kamikaze. This is the perfect trip for any group or family looking to pack scenery, wildlife, and adventure into one amazing Colorado rafting experience! Our Bighorn Sheep Canyon rafting trips depart from our Royal Gorge office, just west of Cañon City.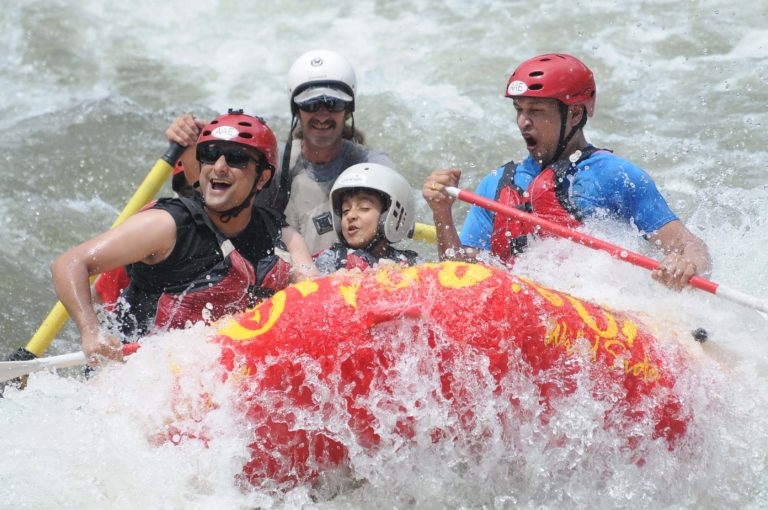 Create happy memories with your kids on your next family vacation with American Adventure Expeditions. Our friendly, supportive staff will help you choose the best trip and make your family travels stress-free with awesome activities for kids of all ages. Adventures like ours through Bighorn Sheep Canyon will leave you speechless, but will make you a storyteller. Call us today to find out more and book your adventure: 719.395.2410
Share:
Next Post