Back to Blog & News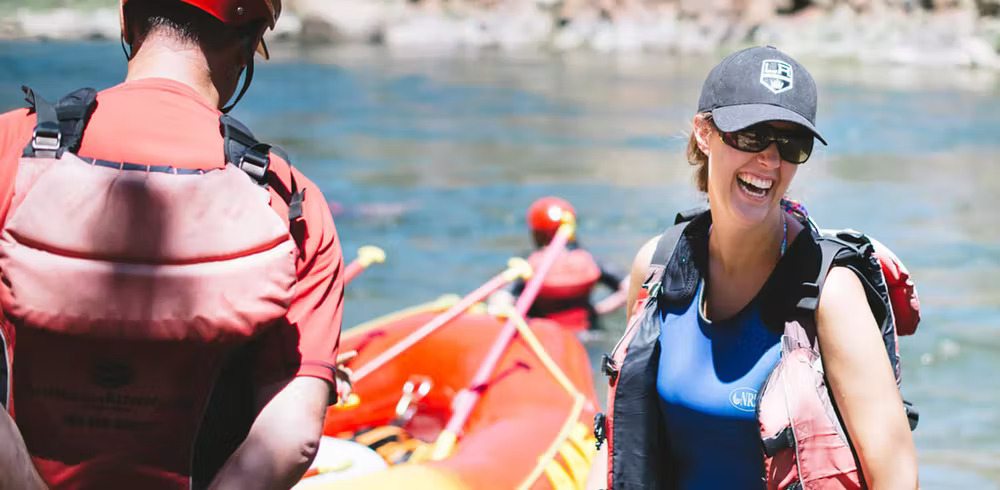 Insider Tip: If You Have the Time, Do a Double Dip!
American Adventure Expeditions

July 29, 2015

Blog
If you're not in a hurry, join us for the full day of Arkansas River rafting.
You'll enjoy:
more miles of amazing rapids
spellbinding scenery
enjoy a gourmet riverside lunch to let you stretch your legs,
explore the canyon
get great family photos.
Choose from a buffet of delicious deli meats and cheeses, fresh veggies, and all of the fixin's as you create your very own healthy but filling 'whitewater wrap'.  Along with your wrap enjoy some tortilla chips and a local organic salsa, seasonal Colorado fruit, brownies, cookies, and refreshing lemonade. This same delicious meal is also served on our Bighorn Sheep Canyon Rafting Full Day adventure.
All this goodness in addition to rafting one of the top 10 whitewater rafting runs in the country! Our knowledgeable and fun Guides will securely take you through this epic stretch of whitewater while pointing out the beauty of the towering thousand foot canyon walls, and preparing you for unforgettable rapids.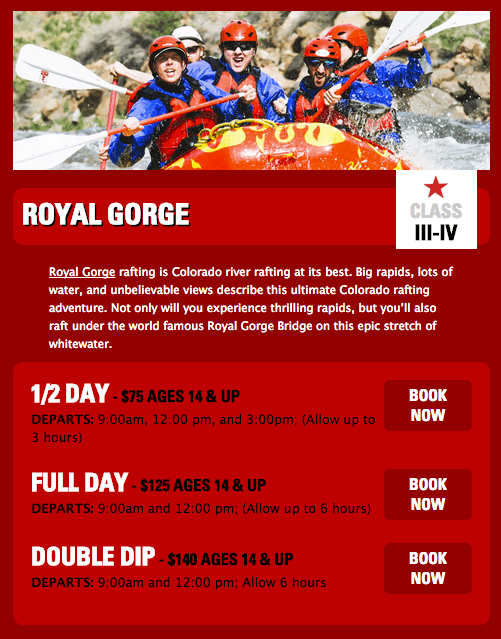 This AAE adventure is guaranteed to thrill even the most experienced whitewater-rafting enthusiasts.
Expect big drops and crashing waves while Arkansas River rafting through rapids such as Sunshine Falls, Boat Eater, and Wall Slammer. In addition to the amazing whitewater, you'll float under the world's highest suspension bridge at over 1,100 feet tall! These Royal Gorge rafting trips leave from our Royal Gorge office, just west of Cañon City.
Share:
Next Post