Back to Blog & News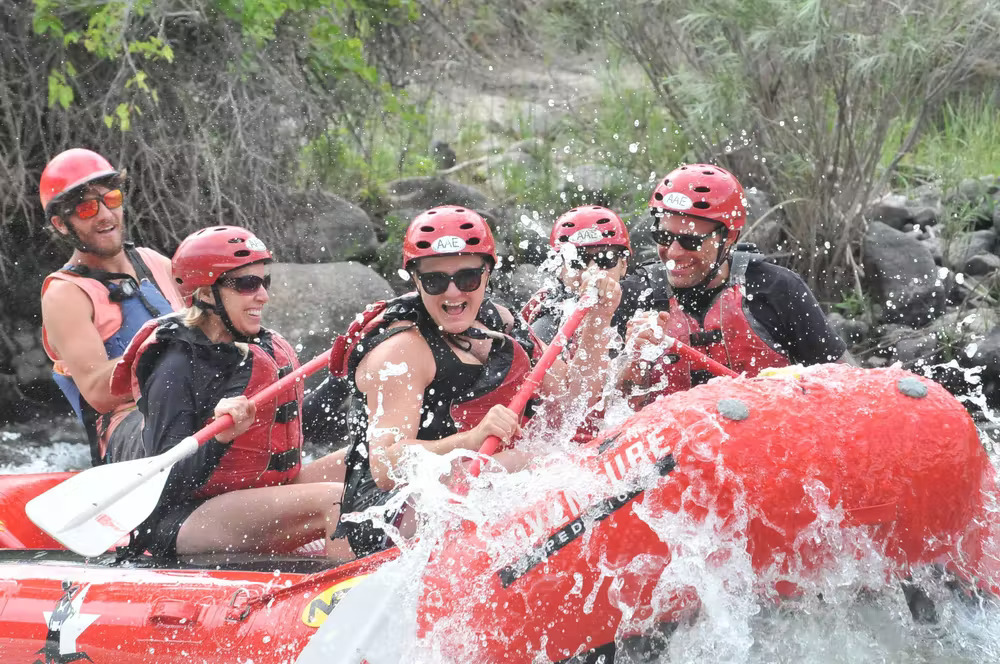 4 Reasons Why Late Season Rafting Is The Best
American Adventure Expeditions

August 8, 2016

Blog
Better Workout – When the river is running slower and there are more rocks showing due to the lower water levels, you paddle more. That's just how it works. In more advanced sections you will need to paddle to help your guide avoid rocks and navigate tighter lines. In the beginner sections, you may be asked to throw a few extra strokes just to get moving down the river faster. But hey, who doesn't like a little workout while enjoying the beauty of the Rocky Mountains?
More Time On The Water = More Bang For Your Buck – When the water is lower, the river doesn't move as fast, which means a typical 1.5 hour trip during high water season turns into a 2.5 hour trip during low water season. This allows for more time to enjoy the river, scenery and even take a dip in the river to cool off.
Less Crowds – By August 15th, most schools are back in session which means less families are vacationing in the Rocky Mountains. The river is less crowded and it is the perfect time to plan a little getaway with a special someone and spend some quality time out on the river enjoying nature.
Family Friendly – Lower water means less big and scary waves! This is the perfect time for families to come and float down the river without the added stress of high water season. Although whitewater rafting is never considered "safe," we believe that low water season is the best time for families with younger children to experience the Arkansas River Valley.
Check out our rafting trips in either Buena Vista or Canon City, Colorado. Or feel free to give us a call at 719-395-2409 and one of our guest representatives would love to help you plan your whitewater adventure.
Share:
Next Post