Back to Blog & News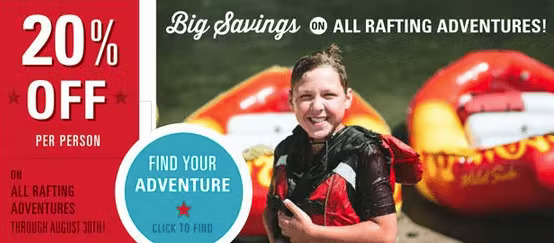 Fun, Food, Fun All in a National Monument — That About Sums Up a Full Day Rafting Adventure
American Adventure Expeditions

August 5, 2015

Blog
Brown's Canyon rafting is considered by many to be one of the best sections of whitewater in the world! Famous for its perfect balance between exciting rapids and sustained calm stretches, it is ideal for viewing the breathtaking Colorado scenery, all while getting a great taste of classic Colorado whitewater river rafting.
Don't let the views distract you too much as you and our awesome guides navigate around boulders, over falls and through famous Brown's Canyon rapids such as Zoom Flume, Big Drop, and the Toilet Bowl. This beautiful, remote canyon offers rapids and calm waters great for families, groups, first-timers, and even experienced whitewater rafting enthusiasts. All Brown's Canyon trips depart from our Johnson Village office, 2 miles south of Buena Vista, Colorado.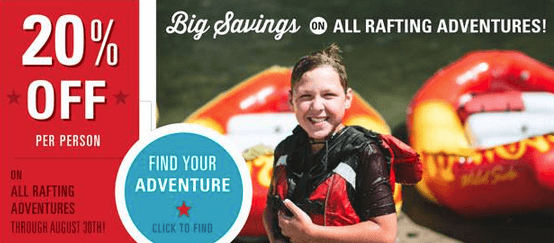 DOUBLE DIP TIP!
If you're not in a hurry, join us for the full day of Colorado river rafting. You'll enjoy seven more miles of unforgettable scenery, two more incredible rapids (the infamous Seidel's Suckhole and epic drops of Twin Falls), and a gourmet riverside lunch to let you stretch your legs, explore the canyon and get great family photos.
Choose from a buffet of delicious deli meats and cheeses, fresh veggies, and all of the fixin's as you create your very own healthy but filling 'whitewater wrap'.  Along with your wrap enjoy some tortilla chips and a local organic salsa, seasonal Colorado fruit, brownies, cookies, and refreshing lemonade.
This same delicious meal is also served on our Bighorn Sheep Canyon Rafting Full Day adventure.
Share:
Next Post