Back to Blog & News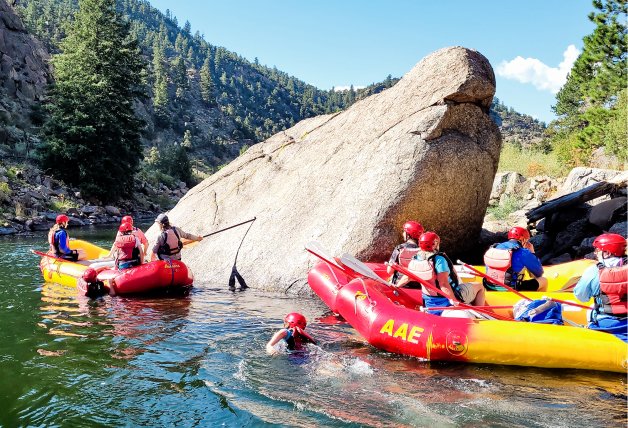 How the Mighty Arkansas River Got Its Name
American Adventure Expeditions

February 11, 2015

Blog
Many nations of Native Americans lived near or along the mighty Arkansas River for thousands of years before the Spanish discovered it's beautiful 1,450 miles. The native name for the Arkansas River was Napeste, but with further expansion of European exploration the name Arkansas was appointed the official name as it meets with the Mississippi River in the state of Arkansas.
The mouth of the river lays at 10,000 feet in elevation just outside of Leadville, Colorado, flowing east-southeast through Colorado, Kansas, Oklahoma and Arkansas, where it joins the Mississippi River to later flow to the Gulf of Mexico.
The Arkansas River has three distinct sections: its' high altitude headwaters, its' long flat transition through the Great Plains and its' convergence with the Mississippi River. We raft the mighty drops in the headwaters of the Arkansas River, including famous stretches like Browns Canyon and the Royal Gorge.
We raft the mighty drops in the headwaters of the Arkansas River, both full- and half-day river adventures throughout the grandest of the Arkansas River's rapids: Brown's Canyon, Bighorn Sheep Canyon, The Numbers and the Royal Gorge – we do it all!
More information and adventure ideas can be found online.
Take a beautiful trip on the mighty Arkansas River with AAE for the full experience…
a little adventure goes a long way.
Share:
Next Post