Back to Blog & News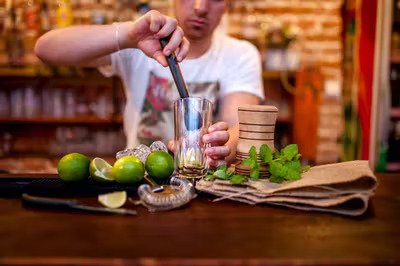 6 Local Watering Holes to Visit After Rafting
We think the perfect day on the river can only be made better with a cold drink at a local watering hole after the boat's been docked for the night. The Upper Arkansas River Valley is packed with sweet little spots for meeting up with friends or relaxing after a day of outside play. For those of you who love to have fun both on and off the river, here's a sampling of the locals' favorite places to grab the perfect post-rafting cocktail or craft beer. Cheers!
Buena Vista
The Lariat
Locally referred to as "The Rope," owners Court and Robbie Johnson remodeled and re-opened the Lariat in 2016, and the joint's been jumping with live music almost nightly ever since. But the building has an 1885 soul, back from when "Buenie" folks shared their first toast inside the Lariat. Check out their schedule for live music and the menu for eats online at thelariatbv.com.
Deerhammer Distilling Company
Distilleries have a long history in Colorado, and they haven't always been legal. The Deerhammer is legal, and it's the real deal. Co-founder Lenny Eckstein used up-cycled dairy equipment and repurposed machinery to build this distillery in 2010. Deerhammer barkeeps serve up single malt whiskey, hickory smoked corn whiskey, and Dutch-style gin mixed into a variety of concoctions. In the summer, there's nearly always a food truck parked outside. Visit deerhammer.com to learn more.
Salida
Elevation Beer Company
Technically, these folks are brewing in the rural mountain town of Poncha Springs, about nine miles west of Salida. Fortunately, it's an incredibly scenic bike ride up the bike path along CR120 to the brewery, and a sweet, easy downhill coast back to town once you've got a buzz on. They've won more accolades and awards for their beer than you can shake a stick at – if you like a dark beer, don't miss the Señorita. Learn more at elevationbeerco.com.
Wood's High Mountain Distillery
We'd wager a bet that you've never had a cocktail quite the way Wood's does it. Muddled blueberries, fresh basil, and blackberries are elements we first had stirred into our gin and whiskey elixirs by the mixologists at Wood's tasting room. Their small batch spirits were inspired by the great outdoors – favorite craft cocktails include When Things Fall Apart and their Rye Old Fashioned. Did we mention that the mayor of Salida, P.T. Wood, started the distillery? Online at woodsdistillery.com.
Cañon City
My Brother's Place
My Brother's Place is Cañon City's hot spot of more than 28 years for pool, foosball, karaoke, sports and live music. Widely varied beer and liquor selection with incredibly reasonable prices put this bar at the top of our list. Locally grown raspberries go into their Raspberry Rum and Lemonade cocktail.
Royal Gorge Tap House & Grill
Right smack in downtown Cañon City, this is the classic Colorado brewery. It's less than a mile from world class rafting and kayaking, and their fully stocked bar has something for everyone. Hungry? Don't miss the Rocky Mountain Oysters – a classic Colorado dish!
There's nothing like rafting the Arkansas to make these libations that much more enticing! Book your white water rafting experience with American Adventure Expeditions today.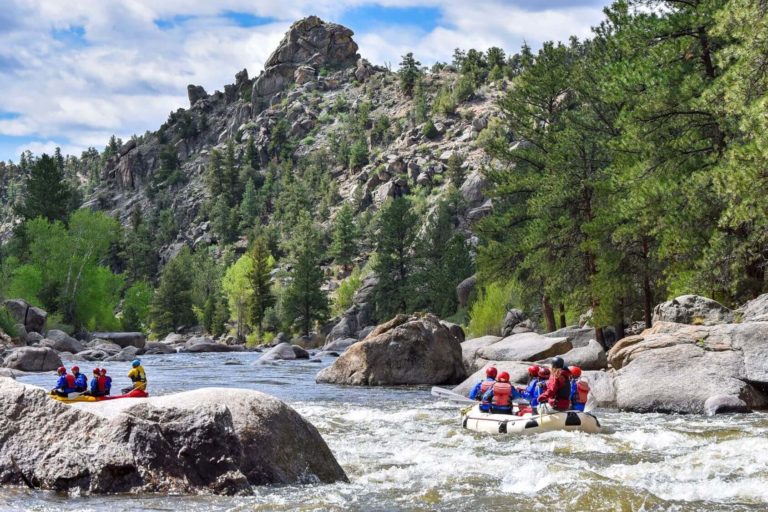 Share:
Next Post