Back to Blog & News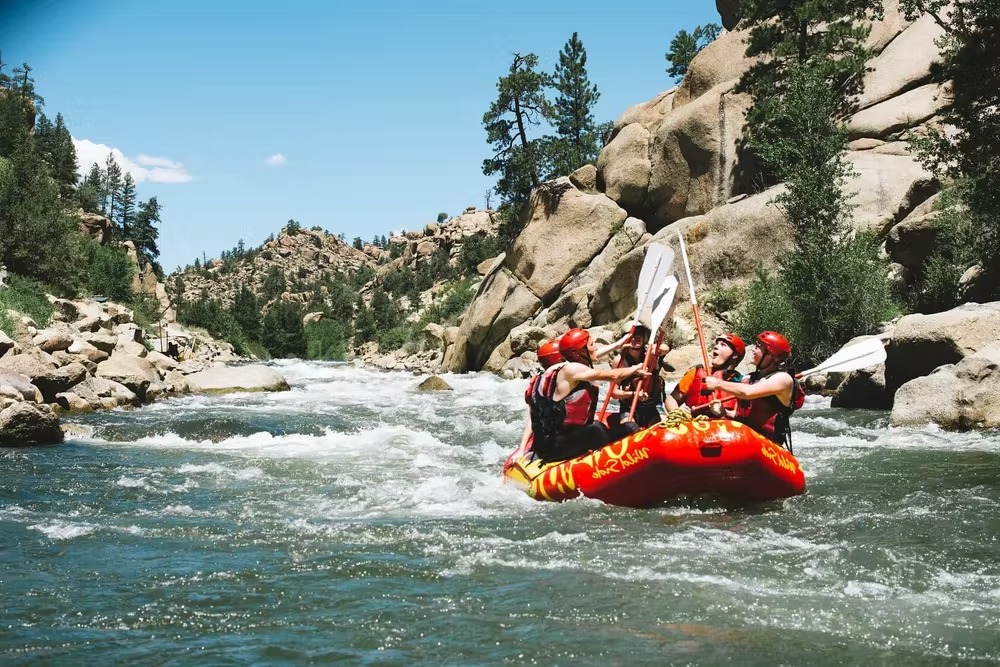 5 Christmas Gifts for the Outdoor Fanatic in Your Life
American Adventure Expeditions

December 7, 2017

Blog
Do you have someone in your life who is always off on an outdoor adventure? Whether they're obsessed with shredding the slopes or riding rapids, they'll love nothing more than an outdoor-themed gift for the holidays. To help you out with your shopping this year, we've put together a list of five outdoor Christmas gifts that your nature-obsessed friends will love.
Outdoor Gear
Sporting equipment and gear is a no-brainer for outdoor Christmas gifts, as long as you're aware of the type of outdoor activity your recipient likes. A high-end paddle for your paddle boarding pal may go over well. A high-end paddle for your mountain climbing pal may not.
There are always those fun items your outdoor pals may not even know existed. Try a hammock hot tub or a portable camping tent that attaches to the top of the car.
Outdoor Gizmos
Outdoor gizmos consist of useful and cool outdoor items that people may not normally buy for themselves. Options can include a portable espresso maker, GPS locator, top-of-the-line multi-tool, or a camera that attaches to a backpack, hat, or dog's harness.
Outdoor Garb
There are a few clothing items the outdoor fanatic can't live without. These include zipper hoodies, moisture-wicking layer shirts, and quality socks. No matter what type of activity tickles your recipients' fancy, you can't go wrong with those three picks. If you don't know their favorite colors, stick to neutrals.
Ways to Bring the Outdoors Inside
If bad weather is making it tough for your pal to head outdoors, you can gift him or her with something that brings outdoor activities inside. Foosball, air hockey, and table tennis can remind them of their favorite outdoor sports. Fans of camping games like cribbage may also enjoy creative cribbage boards, like one shaped like a largemouth bass.
Outdoor Adventure
Gifting an adventure can blow the average zipper hoodie or large-mouth bass cribbage board out of the water. Not only will your pal be giddy with excitement for months leading up to the adventure, but the thrill can remain months after it. A summer white water rafting trip may be just the ticket.
With all these ideas for outdoor Christmas gifts at the ready, you'll be sure to find something that brings your friend joy when they open your present. If you've settled on giving your friend an outdoor adventure, an American Adventure gift card is the way to go!
Share:
Next Post