Back to Blog & News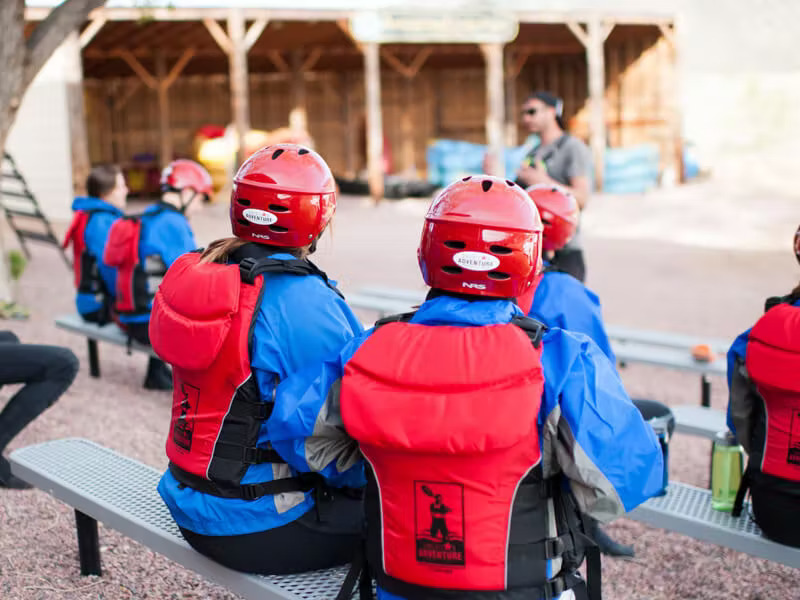 Safety Week at AAE
American Adventure Expeditions

June 14, 2016

Blog
This week is safety week here at American Adventure Expeditions! Safety is our number one priority for all of our trips on the Arkansas River and we would like to share with you the precautionary steps we take to ensure a stress-free trip with us!
First of all, our guides are required to go through our three week raft guide training course. To be a certified raft guide the state of Colorado requires guides to log 50 hours of on water training. In our three week program, our guides log over 100 hours of training on the river because we believe that practice and experience makes for better raft guides. Through training they learn about the proper rigging and maneuvering of rafts, river currents, eddies, waves, river hazards, types and causes of river rapids, scouting and running rapids, river rescue and emergency procedures, how to minimize outdoor recreation resource impacts and how to properly fit personal flotation devices. At the end of training, the trainees have to complete a checkout run where they guide paying commercial guests down the river with a senior staff member in the raft as well.
Our headboatman's at both of our outposts are constantly checking the PFD's and rafts to make sure they are in pristine condition. All boats carry a first aid kit, patch kit, an extra PFD, a spare oar or paddle, a pump and other gear in case of emergency. We require that all of our guests wear the PFD's and helmets that we provide. Our guides are constantly checking the river levels to see how fast the river is running in cubic feet per second to ensure a fun adventure down Colorado's most famous river.
Your safety is our number one priority, but we also want you and your family to find the right adventure for you. We want all of our guests to have a great time and build memories that will last a lifetime.
Your adventure awaits on the Arkansas River!
Share:
Next Post