Back to Blog & News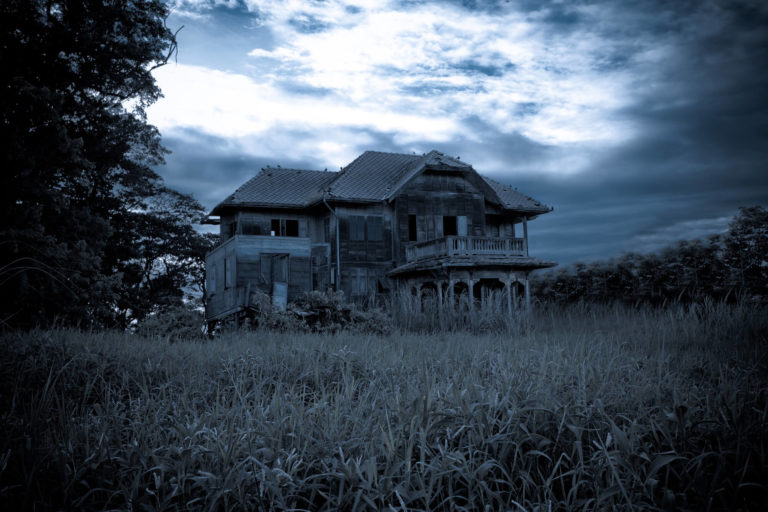 The 4 Scariest Haunted Houses in Colorado
American Adventure Expeditions

October 25, 2017

Other Area Activities to Check Out
Colorado is home to the most amazing attractions, and that especially holds true when it comes to haunted houses for Halloween. A smattering of scary sites throughout the state awaits, daring you to visit. Here is your guide to the four scariest haunted houses in Colorado:
Dark Side of the Abbey
Head inside the wedding chapel known as The Abbey in Cañon City, and be ready to scream. This attraction makes the scariest haunted house in Colorado list by featuring two frightful attractions, along with a special paranormal investigation.
While we won't spoil the fun by telling you what those alarming attractions are, we will say that one Facebook reviewer called them "very different scares that got me good!" Intrigued yet?
Location: 2951 US Highway 50 in Cañon City
More info: The Abbey Haunt Facebook page
The Frightmare Compound
The Frightmare Compound is another Colorado haunted house that serves up multiple attractions, one of which may be haunted by the compound's founder, Brad Holder. The story says Holder fell ill and died after 16 years of continuous work on his haunted house, and he's buried somewhere underneath the structure.
The potential for an authentic haunting from Holder shoots this one to the top of the list of the scariest haunted houses in Colorado. You're also sure to enjoy sliding through caverns, scrambling through catacombs, and crawling through the wet swamplands where even more terror awaits.
Location: 10798 Yukon St. in Westminster
More info: The Frightmare Compound website
Jack Lantern's Corn Maze of Carnage
The name alone can draw you toward this haunted haven, which features a romp through a pitch black corn maze as well as a haunted hayride. The moon serves as your only lights as you wander through the cornstalks, with monsters and other abominations eagerly awaiting your arrival.
This one gets a scary nod for being in an actual cornfield. Cornfields give off a creepy vibe, even in broad daylight. Who knows what kinds of creatures lurk around those places in the dark?
Location: 218 S. Colorado Road 5 in Fort Collins
More info: Jack Lantern's Corn Maze website
The Asylum
The spooky story behind The Asylum firmly places it on the scariest haunted house in Colorado list. Legend has it that 200 bodies were secretly buried beneath the building – all of them were former patients and staff of the old asylum.
In addition to lost souls roaming freely throughout the structure, you'll also glimpse the gruesome remains of others, one of which is waiting near the entrance on an autopsy table. A visit to this attraction is more than just a leisurely tour- you also engage in a game where you and your group must uncover clues to get out alive.
Location: 6100 E. 39th Ave. in Denver
More info: The Asylum Denver website
All of the above Colorado haunted houses are in full swing through Oct. 31- don't miss out on the opportunity to get that adrenaline pumping and screams going. Want to continue the thrills outside of Halloween? Now is the best time to book a white water rafting trip with American Adventure Expeditions. Contact us today!
Share:
Next Post