Back to Blog & News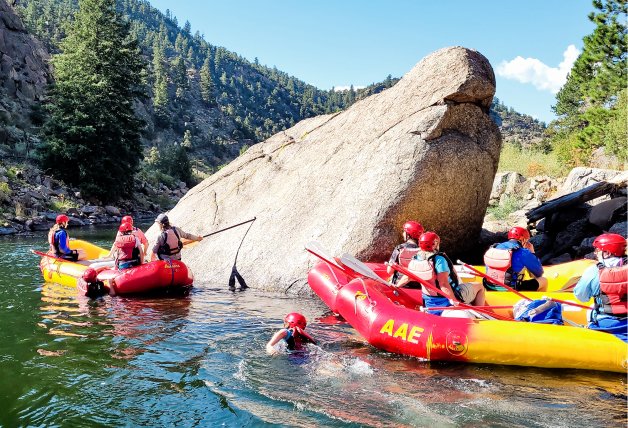 Did you know: all that cold white stuff turns in to whitewater!
American Adventure Expeditions

April 17, 2014

AAE News, Blog
April 13th – Browns Canyon Kayaking in Snow!
If you live in Texas or Kansas you might not wake up everyday wondering how melting snow contributes to the water cycle, but since you're coming to visit us here in Colorado to raft this summer, we're going to get you up-to-snuff.
Bro being a bro, brah.
In the world-wide scheme of the water cycle, runoff from snowmelt is a major factor in the global movement of water; although the importance of snowmelt varies greatly
geographically, here at American Adventure Expeditions  much of the springtime runoff and whitewater in rivers is attributable to melting snow and ice.
Springtime in the Rockies is a really magical time of  year, where even weather forecasters have a tough time predicting whats coming up next for us. One thing is for sure, spring skiing is stellar and all that snow turns in to WHITEWATER!
June kayaking, Browns Canyon
Share:
Next Post