Back to Blog & News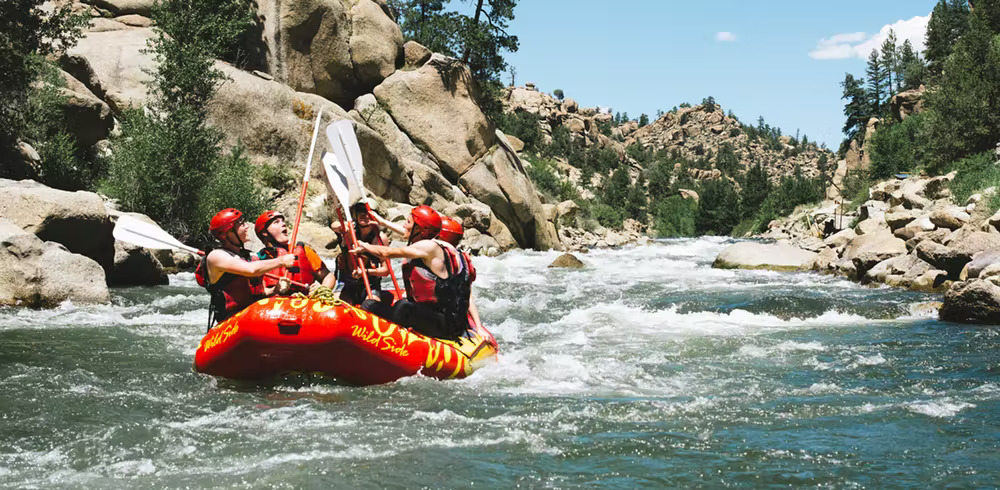 The Best Summer Ever!
Thank You For Everything!
After an unbelievably successful summer, rafting season is over and our outposts are all packed up until spring.  Undoubtedly, the number one factor that made this season so outstanding were all the outstanding guests that joined us on an adventure.  Without the enjoyable interactions, kindhearted reviews, and positive word of mouth, AAE would not be the business it is.  We want to thank every single person that took a trip with this summer as well as any guests from past years!  We always appreciate the genuine feedback on Facebook and TripAdvisor as well as any personal recommendations to friends and family! Constantly seeing all the excitement, laughter, exhilaration and happiness at our Buena Vista and Canon City outposts reinforces how proud we are of AAE and how great of a time our guests have.  This summer was by far the most chaotic hectic we've ever had, so we had to share a quick recap of the amazing year we had!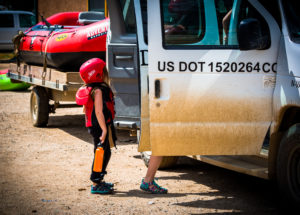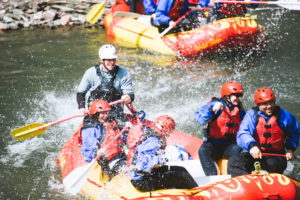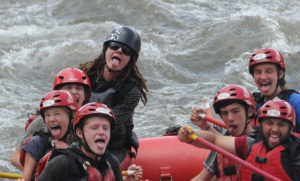 From A Cold Start to Huge Water
Our season began on the last weekend of April and man was it cold.  We had a few days of snow and we even convinced our social media intern to take a run through the numbers in the snow on his first day here!  Our very reputable and in depth training program for rookie raft guides started in May.  After three weeks of very hard work our rookies were ready for commercial trips and we celebrated as a family at Moonlight Pizza in Salida.  As water levels increased to an extremely fun level our guides were loving the consistent flow of customers.  Towards the end of June all the snow melt helped push water levels to a pretty intense level, but with our very competent guides we were able to conquer even the toughest of rapids.  A few other highlights from the first half of the season include a trip with a 3rd class class from Salida, the FIBARK festival on the river, hanging with the ZBT fraternity from Denver University and all the excited customers.
As Levels Decreased to an Amazing End
The middle of summer brought a lot of families and adventurers our way.  Our guides always want to make any trip a life long memory and we are pumped to be a part of them.  Almost every day had beautiful weather for at least part of the day and during the monsoon season we had some intense trips running from thunderstorms and hail.  Whether it was the cast of the musical Frozen, bachelorette parties, or families on vacations, we were always having a great time at "work."  We also made strong attempts to start showing off the personalities of our awesome staff during the second half of summer.  Profile videos of our owners, Mike and Amber Kissack, as well as a huge majority of our employees were posted on our Facebook and YouTube channel.  We know how lucky we are to have the work environment we do and we want to share that aspect of AAE.  Our whole team was exhausted by the Labor Day and to celebrate we had a four day rafting trip down the Colorado River.  

We just wanted to say thank you one last time and we hope to see you for the first time or the 100th time.  Please reach out to us if you have any questions or simply comments about your experience!  See you next season!
Share:
Next Post