Back to Blog & News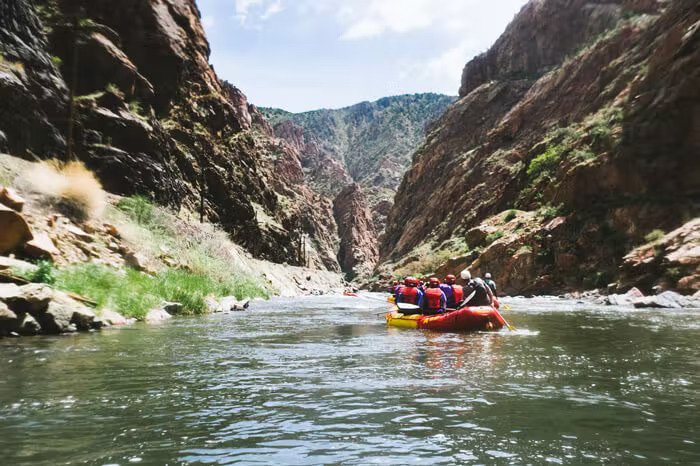 The Grand Canyon of the Arkansas River: the Royal Gorge
The Grand Canyon of the Arkansas River: the Royal Gorge
The Royal Gorge of the Arkansas River boasts some of the greatest whitewater in Colorado. In fact, a few of our all-time favorite rapids lie between its 1000ft canyon walls. It is commonly referred to as the Grand Canyon of the Arkansas, with a width of 50 feet at its base and a few hundred feet at the top; this narrow but epic gorge is a 10-mile-long canyon and one of the deepest canyons in Colorado.
The Royal Gorge Railroad route was developed in the mid 1800s to explore and move possible mineral deposits in the area. Discovery of silver and lead upriver, near Leadville, prompted a race to build rail access to the area.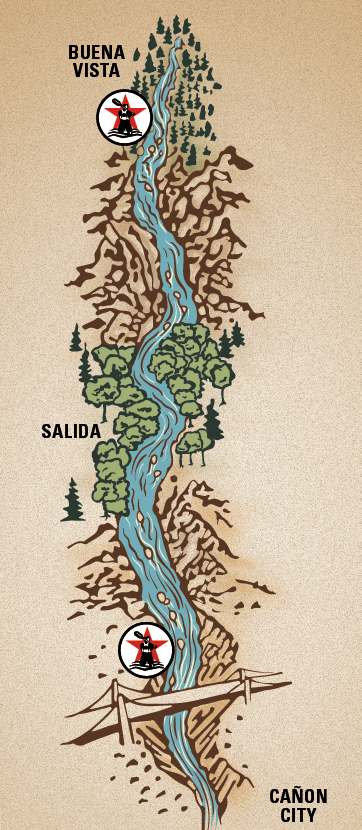 To access the Royal Gorge from Colorado Springs, simply take CO 115 South until you can merge on to US 50 West towards Cañon City. Pass through Cañon City and keep an eye out for the signs for the Royal Gorge Bridge and Park. Feel free to stop here for some amazing photo opportunities. Then, load back up and continue West on CO 50 to arrive at American Adventure Expeditions where you'll be able to visit the Royal Gorge from below!
. . . . . . . . . . . . . . . . . . . . . . . . . . . . . . . . . . . . . . . .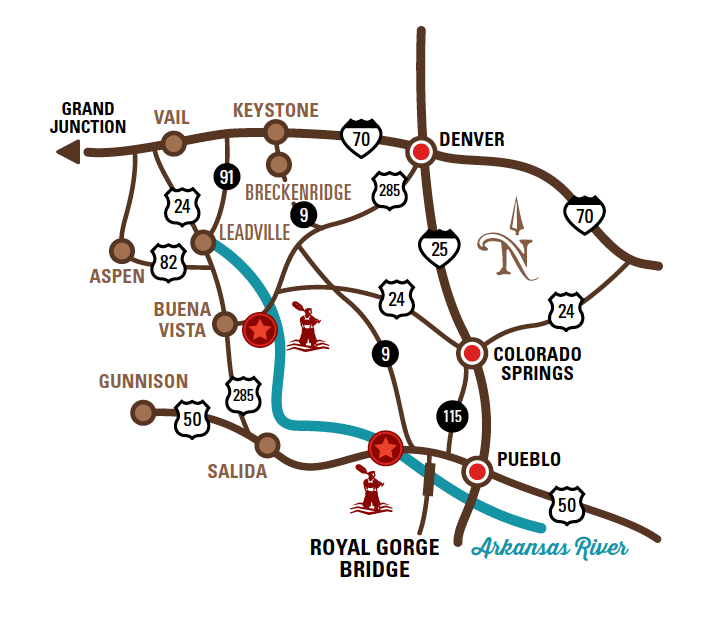 From Denver, take I-25 South to Colorado Springs, taking Exit 140 to CO 115 South and continue as directed above.
From Breckenridge and Summit County, take CO 9 South to US 50 West and continue as directed above.
We are located, on the river, at 41746 US 50; once you arrive, we'll take you on a truly all-American Adventure: from lunch and snacks to safety vests and training, together lets raft some of Colorado's best whitewater!
Share:
Next Post