Back to Blog & News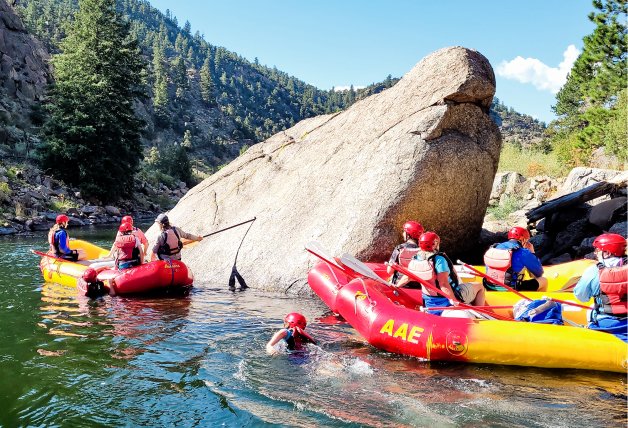 What Sets Us Apart
American Adventure Expeditions

April 7, 2014

Arkansas River, Blog
What sets American Adventure Expeditions apart from the rest? We are here to help you build lasting memories and to ensure your return to the beautiful Arkansas River Valley.
Building relationships with our customers is second nature for all of us at AAE. Although it is a critical part of every day, genuine customer service comes easily to our friendly staff of experts and adventurers. Just take a look at our reviews on Trip Advisor.
Our crewmembers hail from around the world and have great perspectives on what each adventurer wants and needs. We're all highly trained to ensure your security and your enjoyment on our Colorado rafting adventures together. Whether on or off river, we're here to help you tell your story of pure, Colorado adventure.
After all, adventure is our middle name… seriously.
Share:
Next Post