Back to Blog & News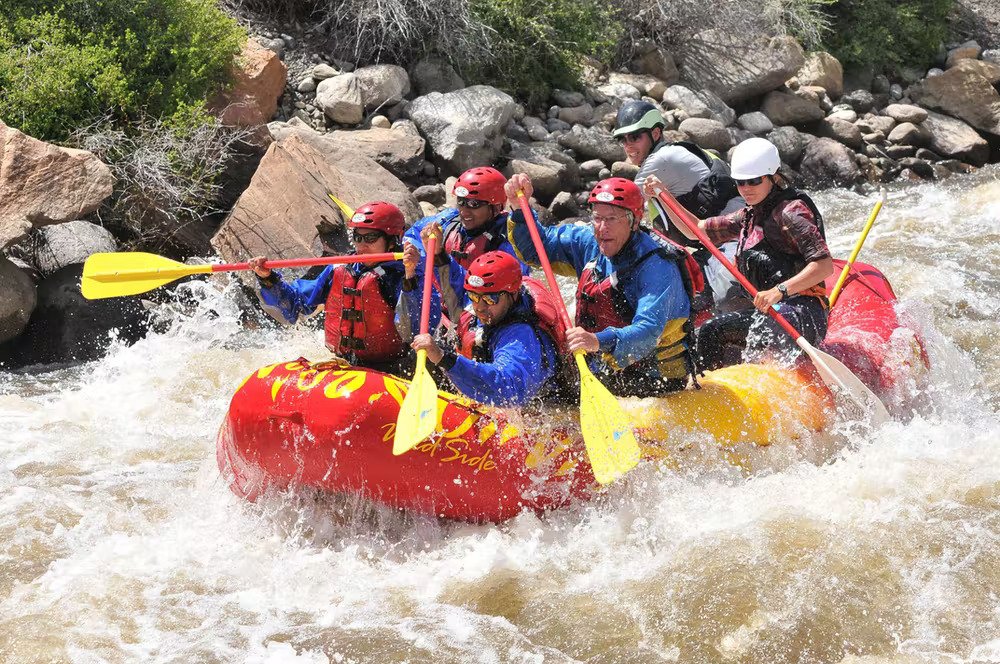 10 Cardinal Rules of White Water Rafting
American Adventure Expeditions

May 15, 2017

River Comfort and Safety
A white water rafting trip is jam-packed with fun and nonstop thrills. However, before climbing aboard the raft, there are a few rules to know to ensure the safety of everyone on the raft – and maximize your enjoyment of the trip! Here are the ten cardinal white water rafting rules:
Wear Your Personal Flotation Device
While most of your raft trip will be spent on the raft, there may be times when you jump into the river to cool off or take an accidental plunge while riding some rapids. Wearing a personal flotation device (PFD) will help make sure you stay safe while cruising down the river.
Regulations regarding life-saving devices vary from place to place—on federal, state, and local levels—but PFDs are effective at their job, regardless of fashion needs. Remember to put yours back on after the lunch break and beach stops. Your raft guide will also conduct several safety checks throughout the trip to make sure everyone is vested up and having fun.
Stay On Board
Unless your raft guide gives you permission, don't jump out of the boat! On calmer sections of the river, your guide may let you jump in the water to cool off and cruise alongside the boat. Listen to your guide, and only take the plunge when he or she tells you it's safe.
Keep Your Head Up
When your team paddles toward whitewater, ball game rules apply: keep your eyes ahead and on the objective. If you're thrown overboard, lay flat on your back—lean back into the PFD, which will help you float—with your head pointed upstream, and feet pointed downstream. Project your feet down, so that you can push off any debris that may be in the water.
Wear Sun Protection
When you head out on the water, don sunglasses—but not your most expensive pair, in case they get tossed in the water or smashed—and secure them around your neck with protective croakies. Apply water-resistant sunscreen to your face, ears, neck and any other sections of exposed skin. Choose quick-drying clothes that feature UV protection. (If the conditions are cold enough, your raft company will provide wetsuits.)
Pretend You're An Explorer
Don't spend the whole trip staring at the water – take the time to soak up your beautiful surroundings. Your guides are great sources of information, so feel free to ask your guide questions about the history and geography of the area. When the crew stops to check out trails or rock formations, join the fun!
Wear Closed-Toed Shoes
Don't wear flip flops—you'll most likely lose them overboard! Plus, your footing won't be stable for exiting the raft or wedging your feet into the raft's sides while riding the rapids. Instead, wear shoes that can be secured to your feet, like velcro sandals or an old pair of tennis shoes.
Bring a Bathing Suit
Don't be the lady or lad who forgets their bathing suit when they walk out the door for a water adventure. For the record: There are usually lost-and-found bins at most raft headquarters, which you can fish through to find a suit to borrow, but it's always better to have your own.
Listen Well
A successful river run hinges on the group as a whole. What's the best way to become a good paddler? Listen to the raft guide, who'll be calling out commands. Your guide is on the raft to get you through the rapids safely – following their instructions will make your trip the best it can be.
Laugh—A Lot
It might be impossible to not laugh at the surprises and feats that are faced while rafting. But, more importantly, laugh at your river guide's jokes. They might be dry, but hey, these water lovers aren't professional standup comedians! They need encouragement, too.
Say No to Hangry
Be sure to fuel up before your white water rafting trip. Eating a hearty breakfast will give you the energy for the thrilling ride ahead. If you chose to do an all-day rafting adventure, your guides will prepare you a tasty lunch. There's nothing like refueling a caloric deficit in the outdoors with healthy, delicious food!
If reading through this list is getting you excited about embarking on your white water rafting adventure, contact American Adventure Expeditions today! We're happy to guide you through our trip options and what to expect on the big day.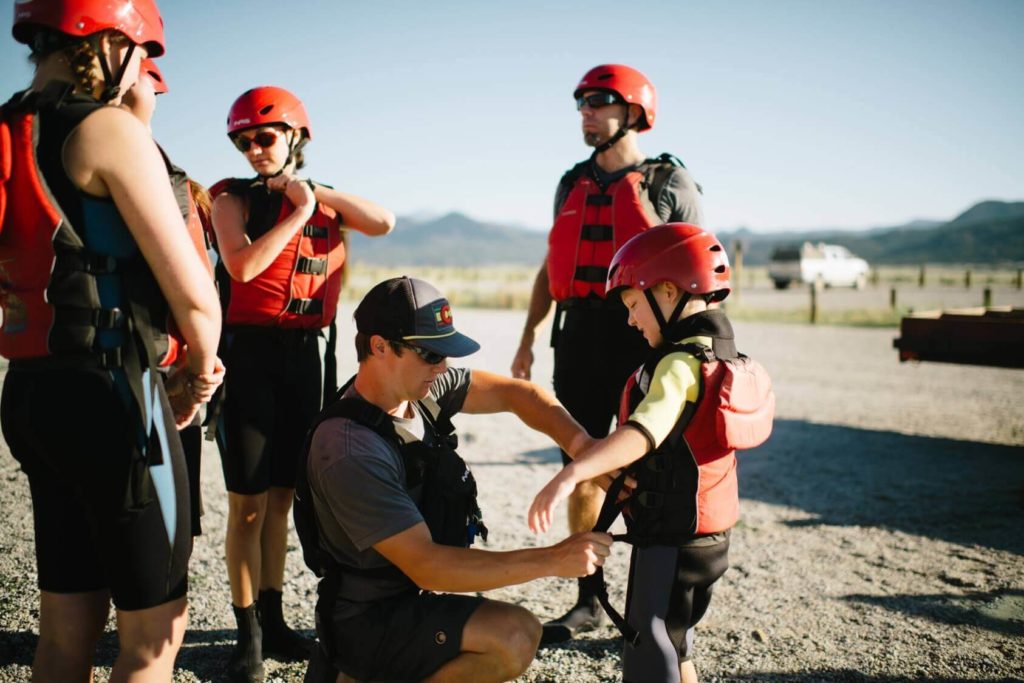 Share:
Next Post