Back to Blog & News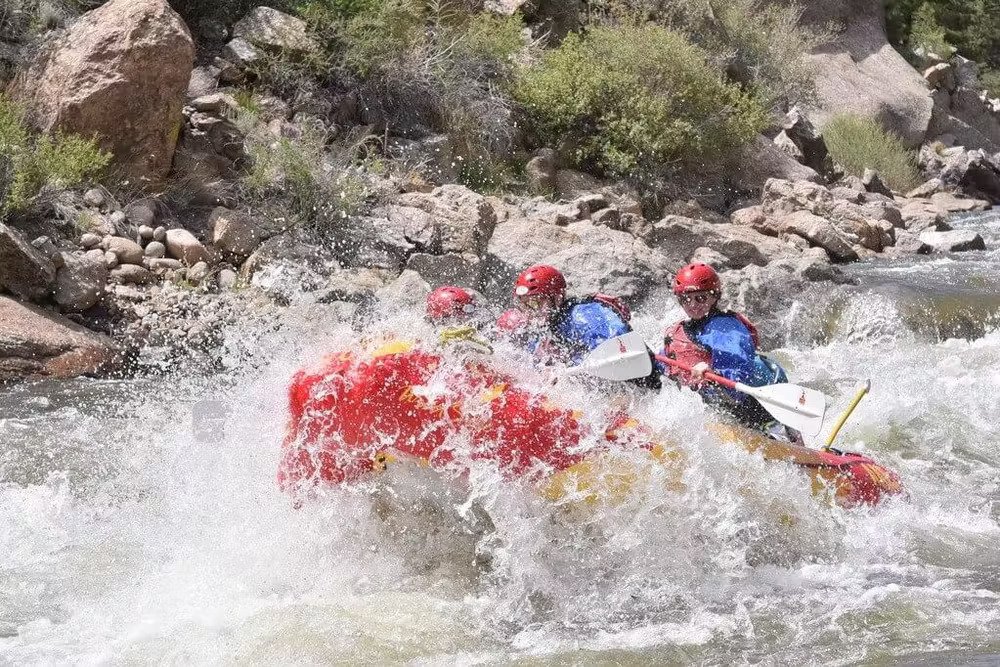 An Inside Look at AAE Whitewater Rafting Guide Training
American Adventure Expeditions

June 26, 2017

AAE News
American Adventure Expeditions has finished up another great year of whitewater rafting guide training, creating some of the best rafting guides you'll find on the Arkansas River. Our trainees braved freezing water (it's melted snow, after all!) and battled massive rapids to get their certification and join the hallowed ranks of AAE raft guides.
At the start of the program, the trainees were stoked to get out on the water – as Caroline, one of the trainees, stated, "I'm excited to up my cool points." Check out Caroline's first-day interview below:
What does the AAE whitewater rafting guide training include?
During the three-week training, the guides-to-be are out on the river five days a week, learning a range of skills necessary to safely guide rafts down some of the most beautiful stretches of river in Colorado. Guide training included the following:
How to read whitewater
Safety protocols
Swimming rapids
Teamwork and communication skills
Group dynamics
History and geology of the surrounding area
The keys to being a successful guide
Trainees were taught by veteran AAE guides, exposing them to a variety of rafting styles and skills. They couldn't say enough good things about their teachers – trainees said their teachers were "really friendly and welcoming," "awesome," "always there to lend a hand" and "rafting Yodas."
Trainees even learned a few skills not on the syllabus – here's guide-to-be Tom Kealy taking a break from the rapids to teach some Irish dancing to the group:
What did the trainees think of the AAE whitewater rafting guide training?
After finishing up their three weeks of riding the rapids, the new guides were excited about the program and everything they learned. Going from water lovers to rapid warriors is something to be proud of – check out new guide Russel's enthusiasm as he goes down Zoom Flume rapid, one of the wildest rapids along Brown's Canyon.
Here's what some of the guides said about their training experience:
"Overall, the program was amazing! I'd recommend it to anyone… it's worth it." – Brian
"The best part of the program was getting along with everyone and getting to have great fun on the rapids" – Rob
"I loved getting out on the water three times a day. If you love the water, this is the perfect thing to do" – Ciaran
Training finished off with a Buena Vista-style graduation at Moonlight Pizza & Brewpub. Meet the newest AAE raft guides (dry, for once!):
Share:
Next Post