Back to Blog & News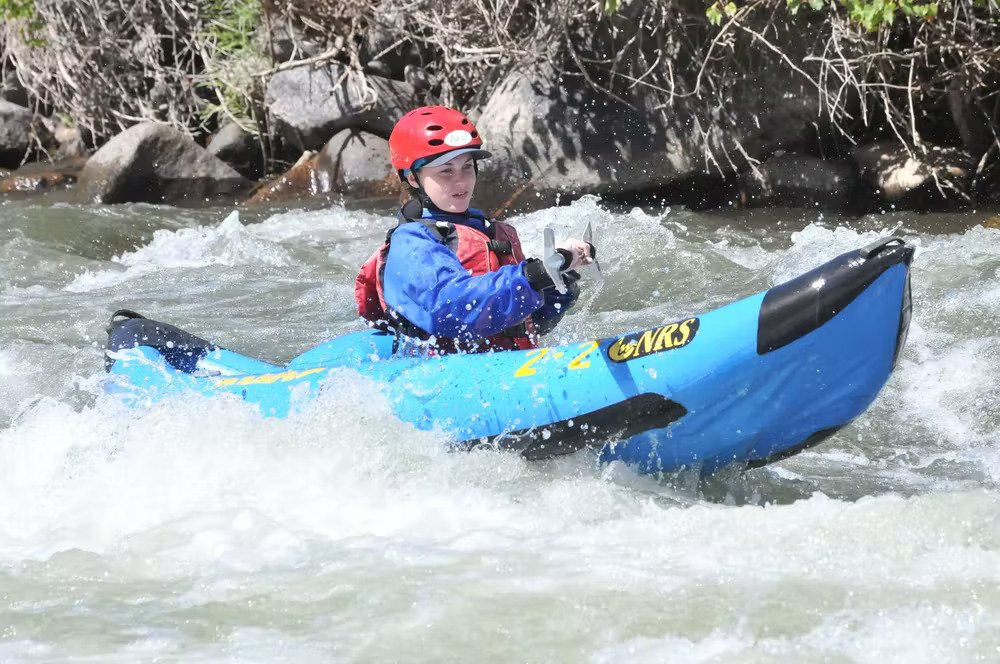 Why You Should Go On An Arkansas Whitewater Inflatable Kayak Tour Before Summer Is Over
American Adventure Expeditions

August 26, 2016

Blog
Want more thrill out of your whitewater adventure? If rafting through class IV and V whitewater doesn't get your adrenalin going, give whitewater inflatable kayaking a go!
We partner with our friends up at Rocky Mountain Outdoor Center to offer half-day inflatable kayaking tours down the Arkansas River! These stable, open topped kayaks are extremely maneuverable, and they make even the smallest wave seem much bigger and more exciting! This is a great alternative during low-water season (late August – NOW).
As the summer is coming to an end, we realized we never shared enough info about this amazing adventure. Luckily, it's not too late! There is still 12 more days left of our rafting season, plenty of time to book an inflatable kayak trip!
So, why should you go on this epic whitewater adventure?
You get to be the guide of your own raft!

Smaller waves are now BIG in a kayak. Making the best of low-water season.

You learn more about how the river runs and get to scope out lines before running the rapids like a true whitewater kayaker.
Each one of our Inflatable Kayak trips includes everything that you'll need for an amazing day on the river including your own boat, paddle,wetsuit, river shoes, splash jacket, life jacket, helmet, and a riverside BBQ lunch. On every one of our Inflatable Kayak trips there is an ACA Level 4 certified guide who will show you how to navigate your way through the rapids. We have a maximum guest to guide ratio of five to one…so plenty of individual attention.
You get to choose which section of the Arkansas River that you would like to explore, either Browns Canyon or the Bighorn Sheep Canyon. Both feature class II and III whitewater.
Don't let summer pass you by without giving whitewater kayaking a go on Colorado's most famous river! Grab your adventurous friends and book a tour now! 
Share:
Next Post