Back to Blog & News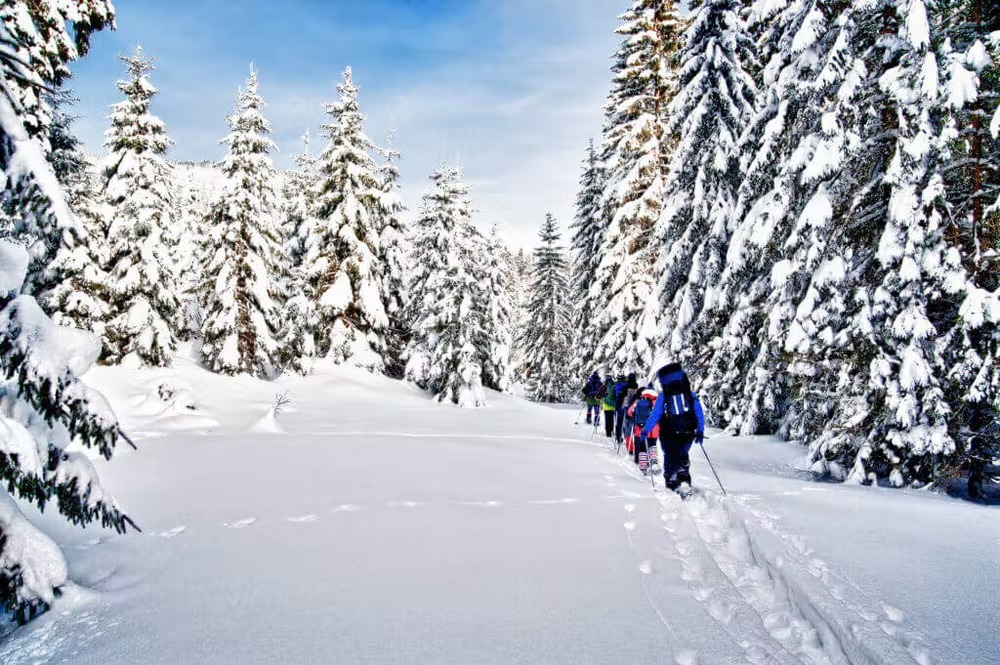 5 Winter Activities in Colorado That Don't Involve Skiing
American Adventure Expeditions

November 13, 2017

Other Area Activities to Check Out
While skiing is one of the popular winter activities in Colorado, it certainly isn't the only one. In a state graced with magnificent mountains, miles of trails, and abundant natural landscape, you can bet there's a winter activity to suit every mood, taste, or speed.
Here are our five favorite winter activities in Colorado – no skiing skills required!
Dog Sledding
Dog lovers and sled lovers get a double thrill with dog sledding. From Snowmass to Vail, Breckenridge to Buena Vista, dog sledding has become one of the coolest cold-weather activities in the state, with the dogs having as much fun running and pulling as the humans who ride along behind them.
Additional dog sledding perks include being family friendly, meeting some super-strong hounds, and the chance to yell "Mush!"
Try out Ice Skating
A winter favorite for ages, ice skating gives you a chance to dance, prance, and twirl atop a patch of ice. Multiple outdoor ice skating rinks abound in urban areas like Denver, or you can head to a more natural setting. The rink west of Denver at Evergreen Lake even features a fireplace in the rink's cozy warming hut.
Go Snowshoeing
Take a brisk, brilliant hike in the snow by strapping on a set of snowshoes. Snowshoeing is one of those winter activities in Colorado that allows you to exercise while absorbing the beauty of backcountry trails at your own pace. Listen to the chirping birds. Breathe in the crisp, cool air. Hear your heartbeat as you burn those calories. Rocky Mountain National Park is a prime location for snowshoeing, as are the trails outside of Buena Vista.
Race in a Snowmobile
If a meditative snowshoe trek is too low-key, you can take your winter activities up a few notches by hopping on a snowmobile. You still get the gorgeous scenery and the brisk, seasonal air, although you'll be getting it at a much faster pace. Ideal snowmobiling locales are again in the Rocky Mountain and Buena Vista areas, although you can rent and ride a snowmobile in various areas around the state.
Take a Dip in Hot Springs
After all that moving, grooving, and cruising through the snow, you may want to relax and unwind. The various hot springs throughout the state are just the place to do it. Check out the lineup of hot springs in Buena Vista, which feature an all-natural, soothing way to kick back after a rollicking day of winter activities in Colorado.
Whether you're into fast fun, slower-paced ventures, or luxurious leisure, Colorado is the place to find it all winter long. And if you think winter activities in Colorado are a blast, just wait until you check out the warmer weather options, like white water rafting with American Adventures Expeditions. Contact us today to learn more!
Share:
Next Post