Back to Blog & News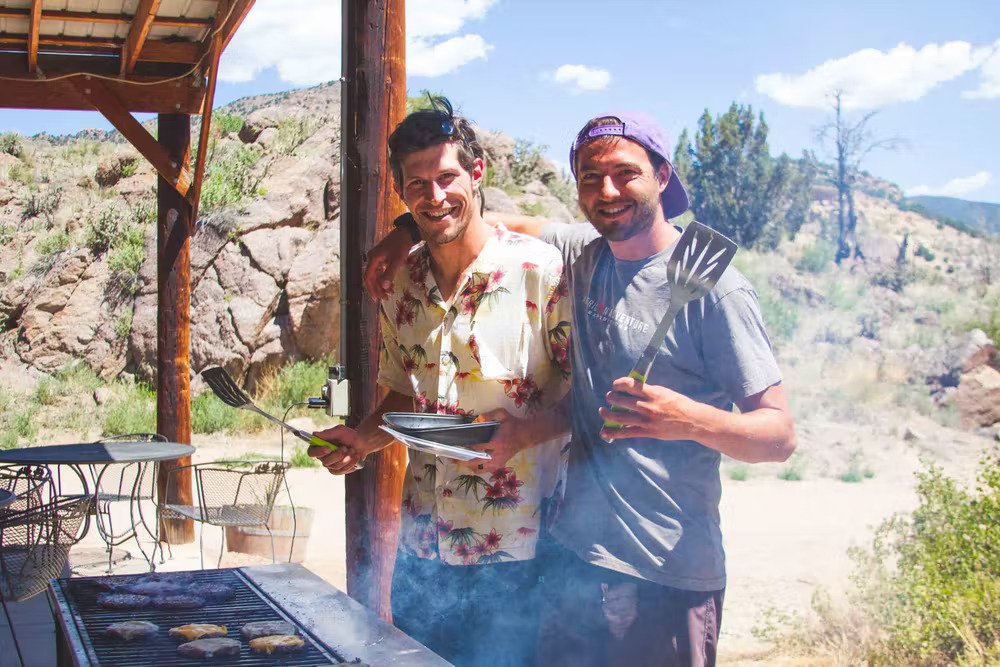 Rapids & Grub: Learn More About AAE's Rafting Meals
American Adventure Expeditions

April 20, 2018

Camping Recipes
Indulge us for a moment as we engage in a little wilderness-based culinary fantasy…
Sizzling bacon, golden hash browns, and piping hot scrambled eggs – a true cowboy breakfast-devoured beside the river at sunrise.
Crunchy kettle chips and juicy watermelon served on the side of a delicious, customized wrap sandwich – enjoyed at high noon.
Marinated New York strip steak, served with grilled shrimp, Caesar salad, and a baked potato with all the fixins' – savored while the sun sets on the horizon and the smell from a glowing campfire fills the air.
While we love the delicious dishes served in local restaurants, there's something special about eating a gourmet meal while chilling on a riverbank after a day of activities. Just because we're outside and "roughing it" doesn't mean the food can't be amazing – and on raft trips with American Adventure Expeditions, it is!
As the weather warms up here in Colorado, our river guides are already daydreaming about the food they'll chow down on with our guests this summer on the river. Half the fun of an all-day rafting trip is having lunch along the Arkansas River. Not only do we know how to expertly steer through Class V whitewater, we also love to break out the camp stove and cook up a feast for a midday break in a beautiful natural setting.
Our multi-talented, fun-loving guides prepare a satisfying spread and are happy to accommodate your dietary needs whenever possible. Guests are often surprised and frequently rave about the spectacular food we're able to prepare along the river, especially the fresh-baked cookies we pass around at the end of a meal. There's just something about food eaten in the great outdoors!
If you're now hungry for some delectable riverside cuisine mixed with a healthy side of adventure, sign up for a white water rafting trip with American Adventure Expeditions today!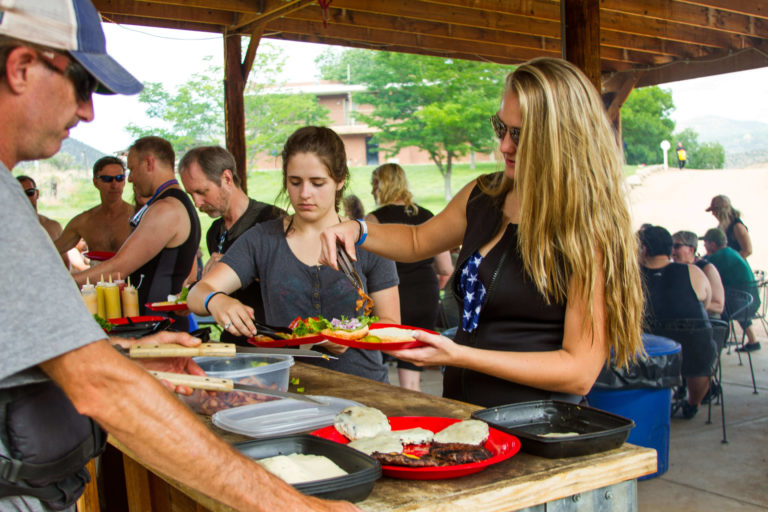 Share:
Next Post