Back to Blog & News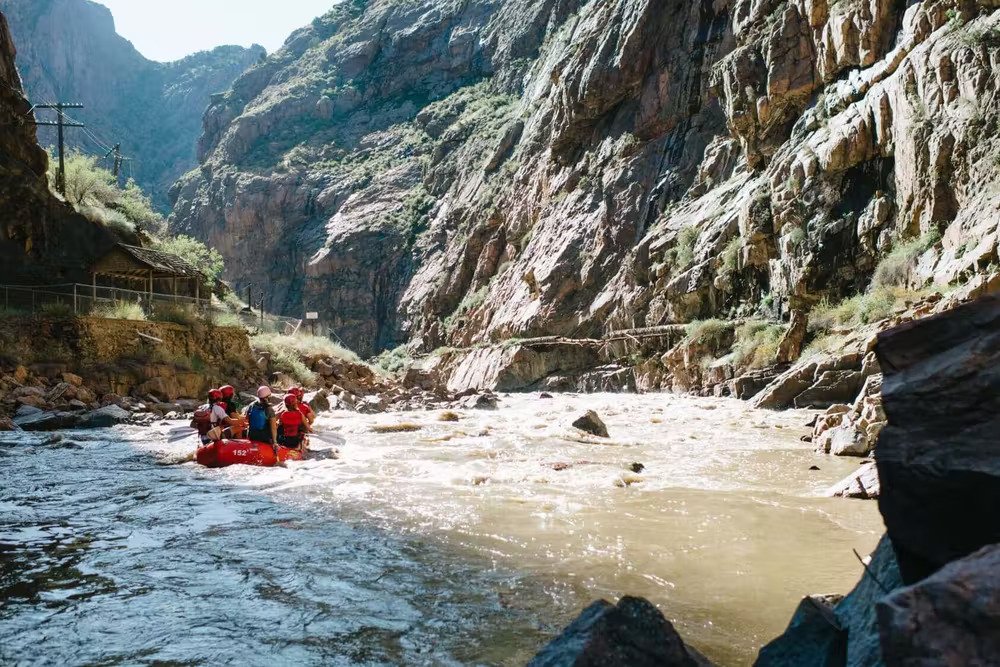 Everything You Need to Know About Colorado's Arkansas River
American Adventure Expeditions

April 16, 2018

Arkansas River
When you think of Colorado, images of snow-capped peaks and ski slopes likely come to mind. What you may not immediately think of is the system of rivers winding between the mountain ranges. However, as summer comes and the snow melts off our mountains, these rivers can offer just as many thrills and gorgeous views as a back-bowl ski run.
In our opinion, there's one river to rule them all in Colorado – The Arkansas River. Here's everything you need to know about the mighty Arkansas, including what kinds of adrenaline-filled adventures await you in its raging waters!
About the Arkansas River
The Arkansas ends in its namesake state, but the headwaters are right here in Central Rockies, high in the mountains just outside of Leadville. The river winds about 1,469 miles through the U.S. until it meets the Mississippi, but along the way, the river offers some awesome opportunities for high-adrenaline activities. Our personal favorite? White water rafting, of course!
With relaxing calm stretches that are perfect for admiring the surrounding 14,000-foot peaks and heart-pounding whitewater sections that can challenge even the most experienced rafter, the Arkansas River has it all.  Float through the stunning and secluded Browns Canyon, or get a rare view of the Royal Gorge from the bottom of the canyon. Don't get too caught up in the sights, though – you'll need to paddle to tackle the steep drops and huge waves of these iconic sections of whitewater!
Getting to the Arkansas River
Not only is this river the epicenter of all things rafting, but its accessibility makes it a no-brainer for quick day trips or weekend getaways. Only an hour from Summit County or Colorado Springs, and two hours from Denver, you can raft one of the top rivers in the country and be home for dinner.  If you're cruising in from out of state, you'll quickly realize that a one- or two- hour drive through the mountains is a stunning experience all its own.
Rafting the Arkansas River
When you plan a trip on the Arkansas with a local river outfitter like American Adventure Expeditions, you'll be connected with a friendly, fun-loving river guide. While you cruise down the river with your expert leader, you'll likely catch glimpses of bighorn sheep, brown trout, and mule deer that call the river home. Take it from us – there's nothing like watching wildlife on the shoreline while drifting downstream in a raft under Colorado's blue skies.
If you want to experience the beauty of the Arkansas River first hand, book your white water rafting trip with American Adventure Expeditions today! Browse our Arkansas River rafting trip options, or contact us with any questions you may have – we're here to help!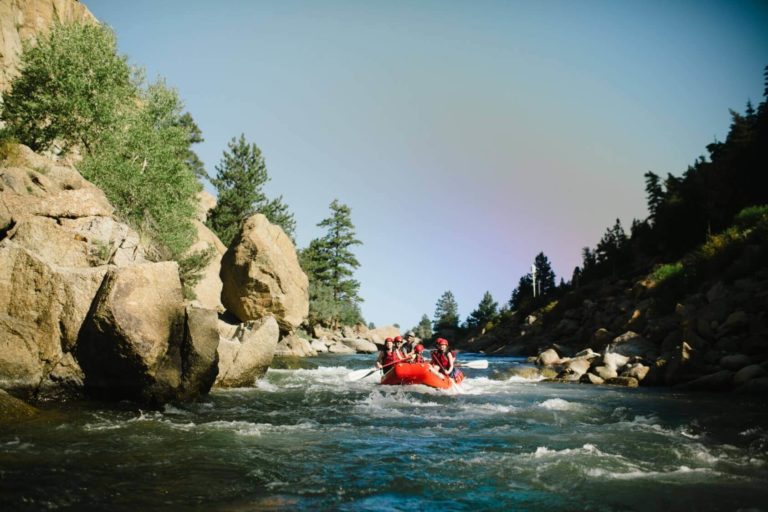 Share:
Next Post