Back to Blog & News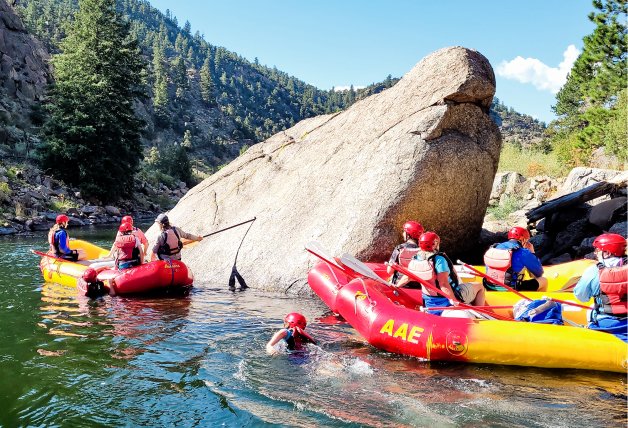 Arkansas River History
American Adventure Expeditions

July 29, 2013

Arkansas River, Blog
Did you know these awesome historical facts about the Arkansas River? Take a look at some interesting Arkansas River history:
Evidence of the first humans on the Arkansas River dates back 10,000 years.
Many Native American tribes including Apache, Ute, Arapahoe, Cheyenne and Kiowa used the river as a migration route.
Lt. Zebulon Pike was the first white explorer to enter the area and probably built the first permanent structure.  Halted in his trek to the headwaters of the Arkansas by the awesome Royal Gorge, in some places as narrow as 50 feet, Lt. Pike headed northwest into South Park.
In 1859, Placer gold discovered in the Leadville area brought thousands seeking to strike it rich. To this day, boaters often float past placer miners operating within the Upper Arkansas River area.
Leadville's Silver boom in the late 1870's saw the beginning of train service by the Denver and Rio Grande using the Arkansas River Valley railroad route.
Join American Adventure Expeditions on an Arkansas River rafting trip and experience first-hand this beautiful, history-filled area!
Share:
Next Post