Back to Blog & News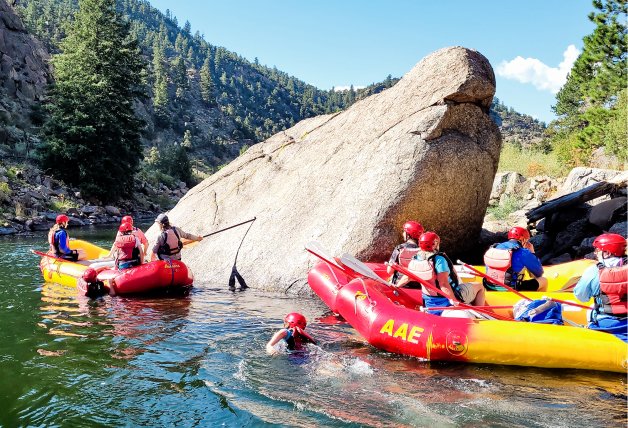 Summer Rafting American Adventure Expeditions
American Adventure Expeditions

July 29, 2013

AAE News, Blog
We're in the thick of our busy summer Colorado rafting season and I must say I'm very impressed with our operation at American Adventure Expeditions and our Colorado whitewater rafting guests as well. This is my first summer working for a Colorado whitewater rafting company. I am going to recommend it to everyone wherever I go next. From our awesome guides, passionate owners, cheerful office staff, and quality facility and equipment – American Adventure Expeditions is truly a leader among Arkansas River rafting companies.
I, along with many other employees, reside in a comfortable tent behind the outpost. I can hear the river along with the groups of people getting ready for their adventure on the river. Midday I can smell the burgers on the grill for the guests halfway through their day of fun. I can hear the flowers or garden being watered in the afternoon. Around the tents I smile when I see guides life-jackets and helmets resting outside.
Probably the best part of my job, besides the unlimited raft trips, is seeing the customers return for a  summer Colorado rafting trip. The guests always come back even more happy than when they arrived. Then they look at their photos and the laughter starts and memories begin to take hold. Many of them can't wait to return as soon as they can, and we can't wait to host them! I feel truly fortunate to work for American Adventure Expeditions – every day.
-Adrian
Share:
Next Post