Back to Blog & News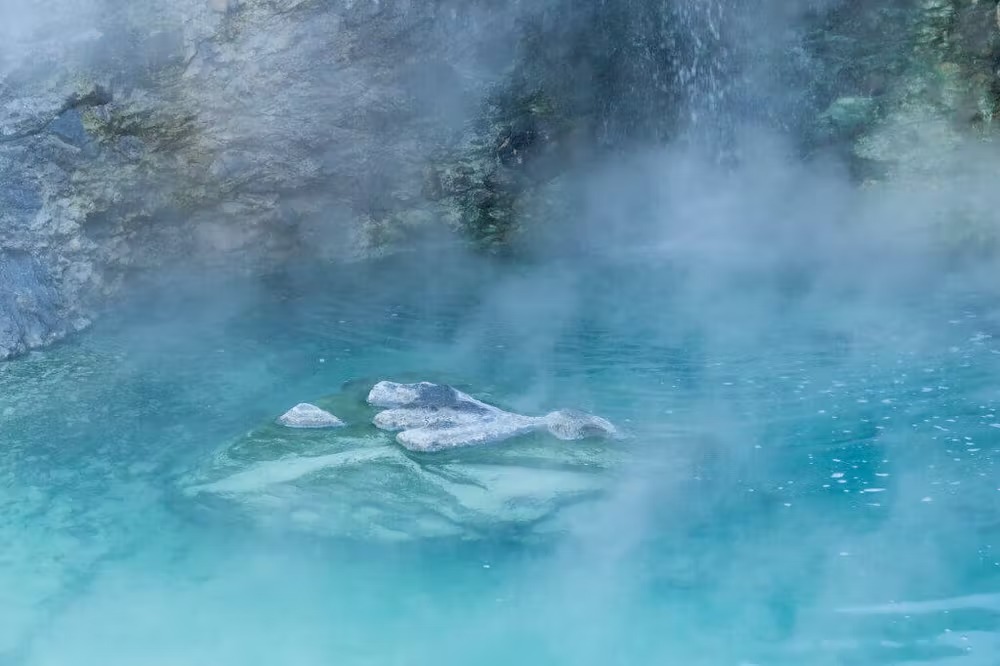 Your Guide to the Best Hot Springs in Colorado
American Adventure Expeditions

January 15, 2018

Other Area Activities to Check Out
While we're all for the most rollicking Colorado adventures, we also dig the downtime. In fact, you can't keep up a high-energy, high-thrill adventure schedule without taking ample time to give your body a chance to unwind, revamp, and relax. Our favorite spots to rejuvenate by far are the best hot springs in Colorado, with our top three outlined below.
Hot Springs Vapor Caves in Glenwood Springs
There's only one thing that would make Colorado's hot springs even more epic than they already are –  a cave. That's exactly what you get at Yampah Spa, a full-service, pamper-yourself place in Glenwood Springs that comes complete with underground hot springs.
Head down to the sub-level cave areas where the lights are dim, the atmosphere is soothing, and the geothermal baths are steaming. Being in a natural cave gives off an awesome vibe that makes you feel like you're in your own private, secret spa.
Where:

Yampah Spa & Salon, 709 E. Sixth St., Glenwood Springs, CO 81601

How Much

: Hot springs baths start at $38 for 45 minutes. Go for any spa treatment and an all-day cave pass is included.
Strawberry Park Hot Springs in Steamboat Springs
If your tastes sway more toward open-air, historic surroundings, then you'll be right at home in at Strawberry Park Hot Springs in Steamboat Springs. Soak in the large communal pool areas on a day trip, book an overnight adventure in a rustic cabin, or set up your tent at their campsite. 
To make the most of your hot springs experience, try a Watsu (water shiatsu) massage. During the massage, you lie in warm water as your therapist gently manipulates your back to help lengthen the spine.
Where:

Strawberry Park Hot Springs, 44200 County Road #36, Steamboat Springs, CO 80487

How Much:

Daily use of the pool is $15 on weekdays, and $20 on holidays. Only cash or checks are accepted. 
Mount Princeton Hot Springs in Nathrop
The claim to fame for Mount Princeton Hot Springs Resort is the different hot spring options. If you dig a natural hot springs experience, you can soak up the hot springs mineral goodness in rocky pools. Those who prefer not to get mud between their toes can go for the pristine, man-made pools.
Kids and anyone looking for a bit of excitement can take a dip in the pools geared for fun, which come complete with a waterslide. Those who want to relax without the splash can go for the pools designed for peace, quiet, and serenity.
Where:

Mt. Princeton Hot Springs Resort, 15870 County Road 162, Nathrop, CO 81236

How Much:

Hot springs day passes start at $20 for adults on weekdays, $25 on weekends. Add $5 for the all-day waterslide.
Whether you're looking for family fun, a romantic getaway, or a relaxing break, you can get it at the best hot springs in Colorado. Let the natural mineral water wash away your stress and soothe your muscles, so you're raring to go for your next adventure.
Looking for adventure inspiration? Check out white water rafting trips with American Adventures Expedition.
Share:
Next Post