Back to Blog & News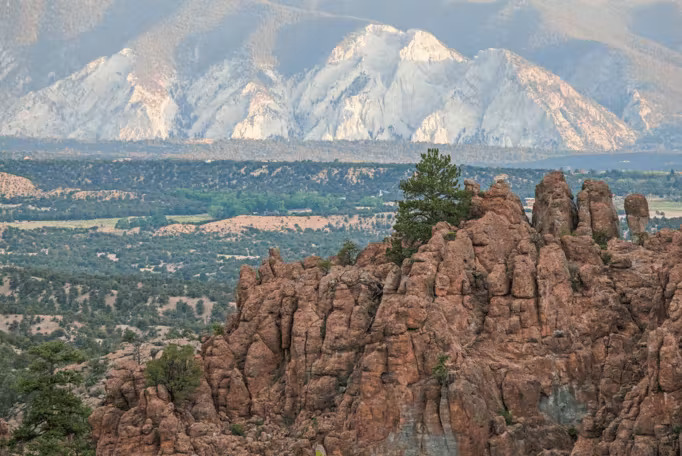 Best Place to Live in Colorado? Buena Vista, Obviously!
American Adventure Expeditions

January 22, 2016

Blog
Colorado is known for its amazing adventure opportunities, the Rocky Mountains provide the state's residents with prime access to some of the country's best mountains, rivers, valleys and deserts.
Browns Canyon National Monument with Mt. Princeton in the Background
Although the boating season in Colorado runs from early May to late September, it is always epic and scenic: when it's good, it's great. Beautiful blue skies, views that extend for miles, friendly locals, mountains in every direction and fresh, cold snowmelt running down the hillsides make boating in Colorado tough to beat.
Our hometown of Buena Vista was recently ranked #1 in Boating Towns! Home of Browns Canyon National Monument, world-class runs like The Numbers and Pine Creek, along with stellar play-holes and breathtaking scenery, we are not surprised that Buena Vista made the list!
"At the top of the valley is Lake Creek, a run that […] offers a great scenic, class 4+ upper section. […] Further down is Pine Creek and Numbers, a section that is good at flows anywhere from 200 to over 4,000 cfs. The run can be a variety of characters, from creeky at low flows, playful at medium flows, to big water at higher flows. This is a classic run with great access, numerous lines and it is easy [to coordinate]. Buena Vista paddlers could not ask for a better backyard run. Right in town is a great play park that runs for much of the season with 5 features, each offering something for everyone. Brown's Canyon is just a short drive down stream and offers great scenery and easy whitewater for intermediate paddlers. Don't even get me started on access either. BV is literally no more than 2 hours away from just about anywhere in the state as far as boating goes. Gore, Bailey, Crested Butte creeks, Slaughterhouse, Homestake, Clear Creek, the Taylor, the Royal Gorge as well as a few hours are all within reasonable driving range. Move to BV. Seriously, do it.
You will not regret it as a [boater]."
Well said, Ty and Colorado Kayak Supply and thanks for the shoutout!
Share:
Next Post