Back to Blog & News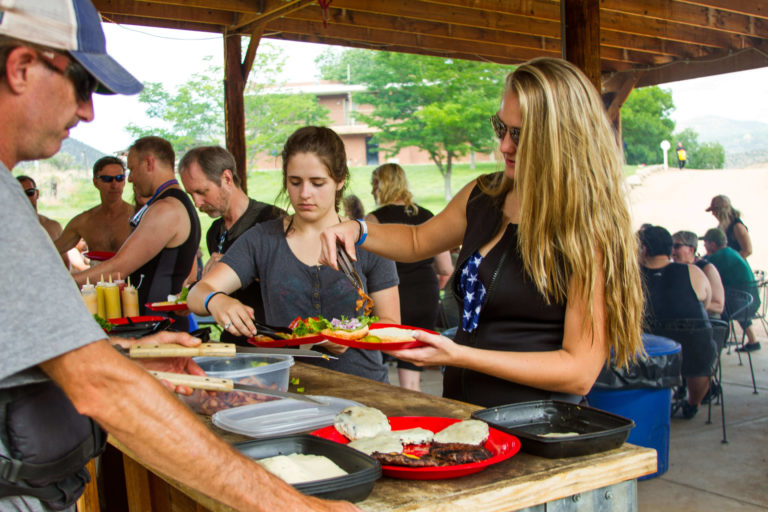 Guides In The Off Season
American Adventure Expeditions

March 24, 2014

Blog, Staff Updates
Ever wondered what our hero's of the high waters do when the Arkansas River freezes over in the winter? We caught up with a few of them and wanted to fill you in on their year-round adventures and expeditions.
Jonathan
One of our rookie guides from last summer, Jonathan, had a great season with us and is now off in Iowa practicing safety maneuvers to keep him fresh for AAE this summer. Before returning to American Adventure Expeditions though, Jonathan will be studying abroad in India through NOLs. His epic adventure will include a month long backpacking trip in the Himalayas and a two-week rafting trip on the Kali River. We can't wait to hear about his amazing "off season" when he gets back in June to captain our rafts on the Arkansas River. Safe and happy travels, Jonathan!
Robin
Another rookie rock-star guide, Robin, is in school August through April at Occidental College in L.A. This January, she had a really sweet Advanced Field Mapping Class trip that allowed her, as a Geology Major, to spend a weekend studying Paleozoic limestone and quartzite in the Mojave Desert, somewhere near Zzyzx, CA; this must explain why she loves to chat up her rafters on the really impressive nature of our canyons. Can't wait to see you in May, Robin!
Curtis and Dawn
Curtis, who has been with AAE over 5 years as a guide, and Dawn, our Cañon City GSR and Outpost Manager, took an epic trip to Nepal to… you guessed it, raft! These images capture two of AAE's favorite veterans on a 2-day rafting trip on the Bhote Kosi River, about 3 hours out of Kathmandu. The gorgeous but grueling stretches were between 12km and 15km but they enjoyed every bit of it with their guide, Amrit and Ultimate Descents. Its so fun being on the receiving end of the rafting experience and we know these guys will come back better than ever from this great adventure!
Have a favorite guide or memory from your trip? Tell us about him/her via Facebook and we'll be sure to have them hit you up this summer when you come back for more Colorado fun with American Adventure Expeditions!
Share:
Next Post