Back to Blog & News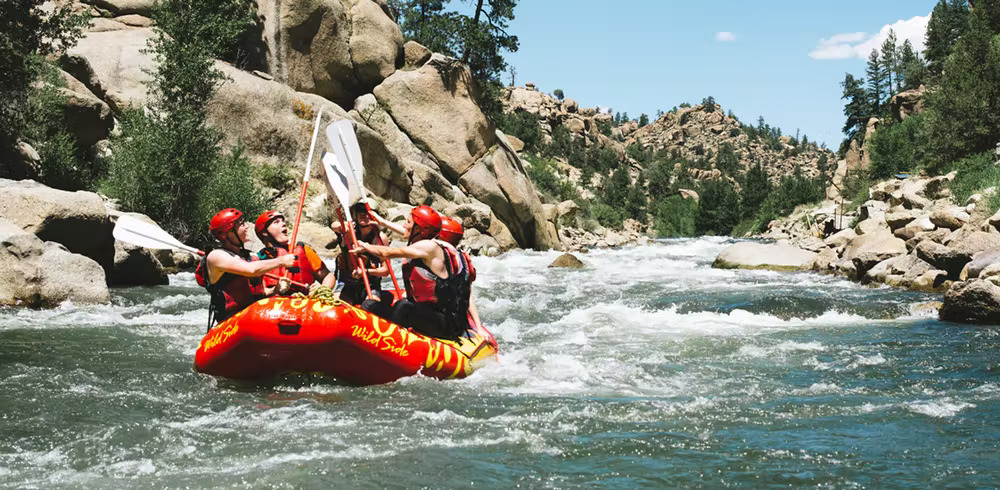 Browns Canyon National Monument
American Adventure Expeditions

July 16, 2016

Blog
On July 21, 2015, the leaders of the campaign that helped Browns Canyon receive National Monument Designation, including our very own Mike Kissack, celebrated the designation!
On Feb. 19, 2015, President Obama designated 21,586 acres of pristine canyons, rivers and backcountry forest in Colorado as the Browns Canyon National Monument.
Where is the Browns Canyon National Monument, you ask? It is southeast of Buena Vista along the river and a section we call Browns Canyon. American Adventure Expeditions offers guests a unique way to experience this National Monument by raft with friends and family. A great way to see the new Browns Canyon National Monument in our opinion!
"Conservation is a truly American idea," the President said. "The naturalists and industrialists and politicians who dreamt up our system of public lands and waters did so in the hope that, by keeping these places, these special places in trust – places of incomparable beauty, places where our history was written – then future generations would value those places the same way as we did. It would teach us about ourselves, and keep us grounded and keep us connected to what it means to be American. And it's one of our responsibilities, as Americans, to protect this inheritance and to strengthen it for the future."
The President designated the monument using the Antiquities Act of 1906, which grants the President authority to designate national monuments in order to protect "objects of historic or scientific interest." While most national monuments are established by the President, Congress has also established national monuments to protect natural and historic features.
We were honored to have Senators, Congressmen, the Governor, the Secretary of the Interior and many more join us to celebrate this wonderful event. 
Now's your chance to make history, too — RAFT through the walls of a National Monument!! We run multiple trips through Browns Canyon EVERY DAY! Join us for some epic whitewater, beautiful scenery and a little slice of history — simply visit American Adventure or give us a call (719.395.2410)!
Share:
Next Post