Back to Blog & News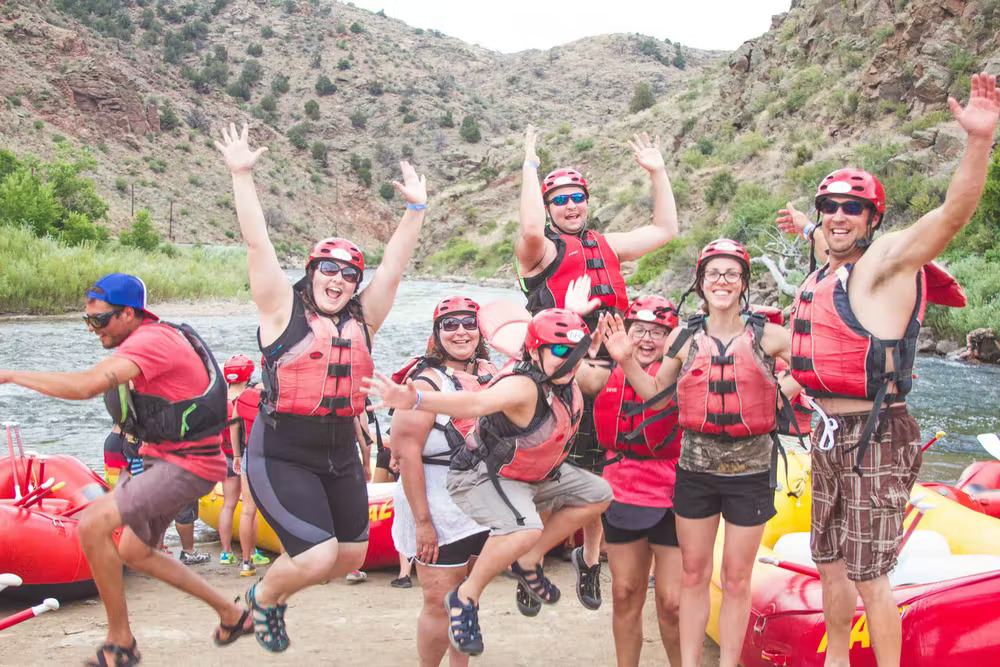 Camping Made Easy On Colorado's Most Famous Whitewater River
American Adventure Expeditions

July 23, 2016

Blog
Campgrounds around the Arkansas River in Colorado are filling up as the summer flies by. So we've taken the task to make your next camping adventure easy and stress-free by creating an overnight rafting adventure that includes 22+ miles of world-class whitewater, three gourmet meals, all camping essentials and the amenities of our Royal Gorge outpost.
Skip the hassle of planning and leave it to us! We've got you covered.
Day one on your overnight whitewater adventure includes a trip down the Bighorn Sheep Canyon featuring fun and splashy class III whitewater. On day two, if everyone in your group is over the age of 14, you will take a wild ride down the Royal Gorge, our class III, IV and V section of the Arkansas River.
The best part about the overnight whitewater adventure is the fact that you don't have to cook! Our guides cook for you while you get to relax and enjoy the beauty of the Rocky Mountains. Included in the overnight package is dinner and dessert on the first day and breakfast, snacks and lunch on the second day. Don't worry, you won't go hungry!
Like we said above, while camping at our Royal Gorge outpost you will have access to all of our outpost amenities including the bathrooms, showers, riverside pavilion and campfire.
Not only do we cook for you, but we also set up your campsite. All of the camping essentials including a tent, sleeping pad and sleeping bag are included and set up for you so that when you are off the river and full from dinner, you can go to bed anytime without the hassle of having to set up your tent.
Leave the planning to us and get ready for an extraordinary Colorado rafting experience!  Plus. there is no better way to experience Colorado than sleeping under the stars after a memorable day of rafting.
Book an overnight whitewater rafting adventure now before summer is over! We hope to meet you this summer and show you a good time down the Arkansas River!
Share:
Next Post