Back to Blog & News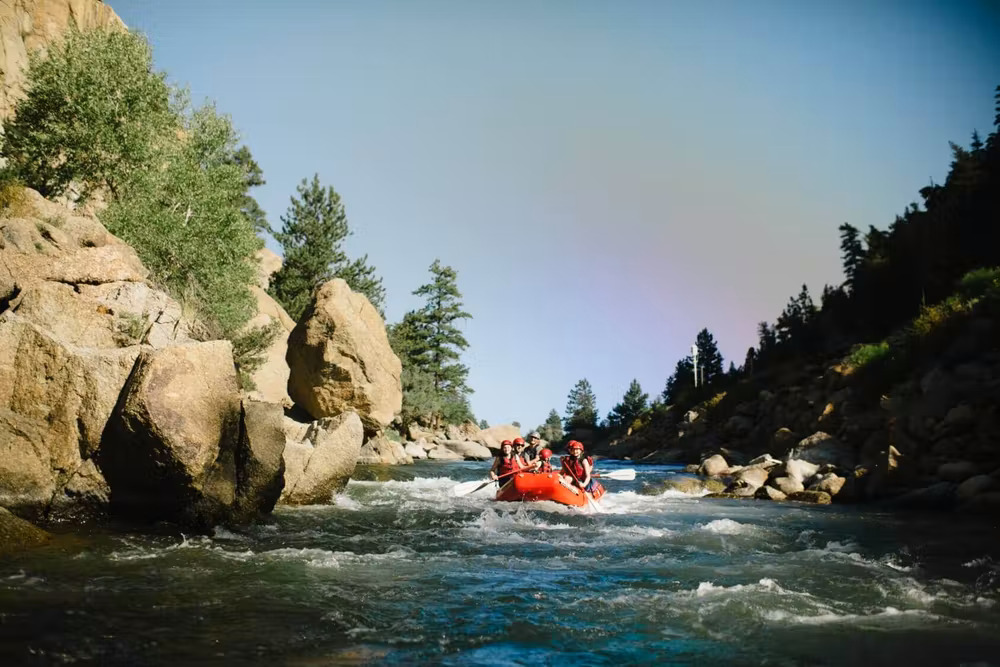 Colorado Rafting Season for 2013
American Adventure Expeditions

April 5, 2013

Blog, rafting
Colorado rafting season for 2013: The beginning of the winter looked a little bleak for the Colorado rafting season, but as the snow falls in the mountains, white water rafters start to prepare for a season of full, raging rivers. Snowpack amounts for a lot of the water that accumulates in the rivers in Colorado, providing rafters with a great season as the rivers can flow at a higher speed and higher levels.
When it snows later on in the season, it provides a slower melt off. The river then has a high water level that remains well into the rafting season. Rafting season varies, but is typically from mid-April to mid-October, depending on how high the rivers are. Last year's drought had caused the rafting season to be cut a little short.
Colorado rivers seek a full recovery this year with winter storms forecasted for the end of the winter months. More snow in the mountains means more water in the rivers, increasing water levels making for faster and exciting trips for the upcoming Colorado rafting season for 2013. Rivers will see a much longer season than last year, with many of the rivers being able to stay open well passed the date they were forced to close last year due to the low water levels. However, there won't be so much snow that the rivers are too fast; it should be the perfect amount of snow which means that the rivers will flow at just the perfect rate, fast enough to be fun and exciting but not so fast that it limits people from white water rafting in Colorado.
As you prepare for your white water rafting trip, be prepared for hot days with sunscreen, layered clothing, bug repellent and a hat to protect your eyes and face from the sun. This year might be the perfect rafting season with the right amount of snow to provide a good amount of water for the rivers. Inexperienced rafters will be encouraged to take advantage of this perfect season because the rivers won't hold too much of a challenge. Experienced rafters will be able to enjoy the rivers that are of higher difficulty with the amount of snowpack.
Colorado boasts over 300 days of sunshine throughout the year and with the amount of snow the state has received from this winter, rafters of all experience levels will be able to enjoy the perfect amount of water levels. This year is destined to be very different than last year with great amounts of water levels providing rafters with a perfect rafting season.
American Adventures wants to take you white water rafting in Colorado this summer- contact us today at (719)-395-2409 to book your adventure. For those looking for white water rafting in New Mexico this summer, consider New Mexico River Adventures. Their Rio Grande rafting and Rio Chama trips are sure to please.
Share:
Next Post