Back to Blog & News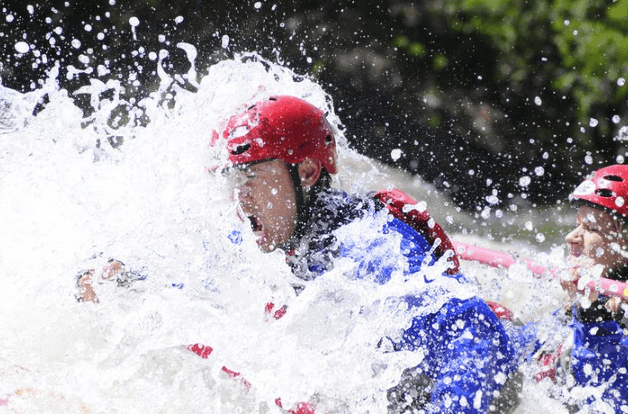 Whitewater Rafting This Summer With American Adventure Expeditions
American Adventure Expeditions

May 21, 2013

AAE News, Blog
Colorado experienced a large amount of snow towards the end of the winter months, providing rafters with an exciting start to rafting season. For those seeking a thrilling adventure, Arkansas River rafting and Royal Gorge rafting make whitewater rafting in Colorado the top spot to be this summer.
American Adventure Expeditions has many activities fit for anybody of all ages. Whether you are looking for a zip lining adventure, ATV tour, mountain bike tour or a tour of the Royal Gorge, you can find plenty of activities for those off river adventure seekers.
If you want to be on the river, there is a wide variety of options as well. From family friendly rafting to high adventure rafting, American Adventure Expeditions has it all. Whitewater rafting in Colorado is perfect for people of all skill levels, offering an adventure that can be relaxing or heart racing exciting.
Royal Gorge rafting offers big rapids, fast flowing water and views that you can't find anywhere. The world famous Royal Gorge Bridge is on this whitewater river path, offering you a view of the bridge that you can only get from the river. This rafting is fit more for the intermediate and advanced rivers, offering half days and full days. Arkansas River rafting also offers rafting for the most advanced rafters to rafters that have never been before. The Arkansas River is known for having some of the best whitewater sections in the world, providing rafters with a variety of classification levels. For those expert rafters, The Numbers is one of the most difficult and tricky sections of a commercially rafted river in Colorado and should only be attempted by those that are experts.
If you are seeking a trip for the family to participate in, consider a beginner or intermediate course such as Brown's Canyon, Bighorn Sheep Canyon or a family float. These trips consist of either half days or full days, with the full days offering gourmet riverside lunches.
Whitewater rafting in Colorado is what makes for an enjoyable and adventurous summer. When you are looking for one of the most exhilarating experiences you could have, the Arkansas River offers a good variety of rafting from laid back and relaxing to thrilling and exciting. Make you summer as memorable as possible this year by experiencing whitewater rafting.
For those planning a vacation including rafting in New England this summer, make sure to check out the Maine whitewater rafting guide, Windfall Rafting!
Share:
Next Post